Open Heart Surgery

Chesterton freshman Camie Brown has plenty to be thankful this Thanksgiving after a preseason physical detected a heart defect.

In the shade of a tree outside his Northwest Indiana home, 10-month-old Gage Webber sits in the grass, grabbing handfuls of dirt, sticks and helicopter seeds.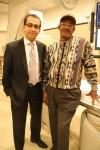 The news that Tyrone Brown of Hammond had several blockages in his arteries was grim, especially after having endured triple bypass surgery just a few years ago.

Poll
Loading…
Should Porter County Auditor Bob Wichlinski adjust wages to reflect cross-training in his streamlined office?