Patriot Act
James Clapper, director of national intelligence, took a hard line on Oct. 29 in testimony before the Intelligence Committee of the U.S. House of Representatives. He argued that alarm over electronic monitoring of foreign leaders and vast numbers of citizens is misplaced.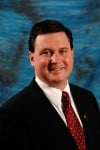 INDIANAPOLIS | U.S. Rep. Todd Rokita, R-Indianapolis, accused the National Security Agency Monday of violating constitutional protections against unlawful searches following disclosures the spy agency collected and stored the telephone and Internet records of all Americans.
Benjamin Franklin stated the form of government the Founding Fathers constructed was a republic, if we could keep it. He also said he who trades liberty for security will have neither, nor does he deserve either.

Poll
Loading…
Do you agree with the administrative merger of Purdue University's Hammond and Westville operations?