Petroleum Politics
Gas prices fell to their lowest monthly average last year in November, and are expected to continue to decline.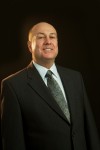 Gas consumption has been flat in Northwest Indiana though prices have come down from the high $3 range, said Tom Collins, the chief executive officer of fuel distributor and retailer Luke Oil.

It's difficult to think of the desert when you're in the deep freeze, surrounded by massive piles of snow and ice, but you should. Unfortunately, what's happening in and near Egypt's desert isn't going to give you warm thoughts, although BP's Whiting Refinery might.

Poll
Loading…
Should Porter County Auditor Bob Wichlinski adjust wages to reflect cross-training in his streamlined office?