Prejudice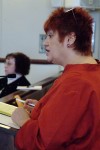 Prejudice: Any preconceived opinion or feeling, either favorable or unfavorable.
While the impact of the Sept. 11 terrorist attacks has waned over the past decade, Charles Gallmeier said the events of that fateful day were profound enough to have left a lasting impact on this country.

Poll
Loading…
Will you be glad to see bus service restored in Hammond?