Richard Trumka

AFL-CIO President Richard Trumka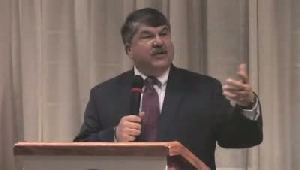 Community union leaders gathered for an award dinner and to hear AFL-CIO president Richard Trumka speak about Indiana's labor situation.
HIGHLAND | The president of the one of the nation's largest labor groups is expected to visit the region Jan. 31 for an event the Northwest Indiana Federation of Labor is hosting.

Poll
Loading…
Are you content to let the courts rule on the fate of same-sex marriage?