Sabrina Akrami

Alternative treatments can have a place  for treating heart disease.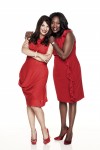 Six years ago, Jennifer Buss began to feel ill as she drove her car. Just as she was able to pull off the road and stop, she passed out. A trip to a cardiologist revealed she needed immediate open heart surgery.

Most Popular
Poll
Loading…
Has your family been affected by drug abuse?