Sap

Green drinks made with veggies, herbs and fruits stand up to all the hype by providing many nutrients the body needs.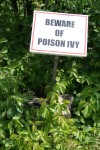 Beware of Poison Ivy. Know how to spot it, and what to do if you come in contact with it.

Poll
Loading…
Should Indiana have kept the Common Core standards for K-12 instruction?