Spanish Language
VALPARAISO | Jessica Burkman considers herself "almost fluent" in Spanish despite working regularly with scores of people who speak Spanish and little or no English.

Alison Martinez is bringing energy and youth into the classroom in her new role as Spanish teacher at Luther East High School in Lansing.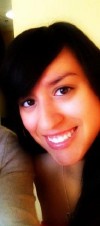 Indiana University junior Karaline Cartagena is striving to make a career from her newly found love of the Spanish language.

Poll
Loading…
Do you agree with the administrative merger of Purdue University's Hammond and Westville operations?