Spice Islands

Decadent gingerbread cookies have a hint of orange flavor.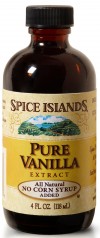 The first reader (excluding Times employees) to call (219) 933-3365 at 10:30 a.m. Thursday will win the featured items. Those having received a Foodie Finds in the past year are ineligible. Items not picked up within a week are forfeited. Last week's winner was Laura Lunkes of Crown Point.
Poll
Loading…
Should school boards restrict public comment at meetings?