Tenth Anniversary

Abigail Ogrentz and Elliot Bibat starred in the Towle Theater's performance "Anne of Green Gables" in 2011.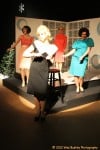 Carol Rose, front, and, from left, Rebecca Bradford, Leslie Smith and Sarah Jean Mergener performed in last year's rendition of the Towle Theater's "A Fabulous 50s / Swank 60s Christmas." This year's run begins Nov. 30.

The Towle Theater's performance of "Pursued by Happiness," starring, from left, Deb Brunette-Cairns, James Kenjorski, Danny Heeter and Helen Young, premiers Friday Sept. 6.

Poll
Loading…
Has your family been affected by drug abuse?