Tim Hudson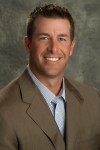 While baseball is typically a game of inches, Mark Mulder has discovered it's more like two feet, or the distance between his mid-section and his face.
Last week in this space, I wondered why youth baseball leagues didn't uniformly use reduced injury factor baseballs and why they don't have automated external defibrillators on hand at each field.

Poll
Loading…
Are you content to let the courts rule on the fate of same-sex marriage?