Tom Branson
I retired from the Gary Police Department after 23 years as the deputy chief of police.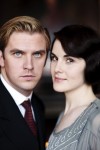 There are many delicious reasons to watch the returning "Downton Abbey" and an exasperating one to skip it: The cover's been blown on major plot twists.

Most Popular
Poll
Loading…
Are you content to let the courts rule on the fate of same-sex marriage?