Trance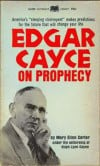 Edgar Cayce, who died at age 67 in 1945, was an American psychic known as "The Sleeping Prophet," because of his trance-like state when he gave readings.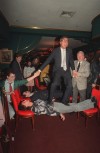 The Amazing Kreskin walks over "stiff as boards" subject volunteers from the Psychology Club of the College of Arts and Sciences at New York University in this Oct. 28, 1987 file photo demonstrating "the power of a trance" while at an event held at New York's Russian Tea Room.

Poll
Loading…
Should Porter County Auditor Bob Wichlinski adjust wages to reflect cross-training in his streamlined office?