Treatment Of Mental Illness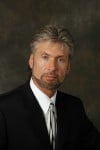 Indiana is fortunate to be home to a biopharmaceutical industry that is healthy for Hoosiers. The industry creates new technologies for medical treatment as well as a significant number of local jobs.
May is Mental Health Month. Some days it seems like every disease, cause, and/or constituency has a day or month named after it. The sheer number of such honored causes makes many of them go by barely noticed. Here's why should you pay attention to Mental Health Month:
Poll
Loading…
Should Lake County join the Shared Ethics Advisory Commission?