Weko Beach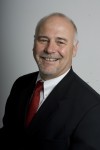 Memorial Day weekend for our family—and that is our work and home family—was all about the first 73rd Senior PGA Championship presented by KitchenAid (the sponsors encourage us to say the title exactly that way) held at Harbor Shores in Benton Harbor, Michigan. While I am not a seasoned vete…

The music is sweet this weekend: P.S. Dump Your Boyfriend, Cathy Richardson Band, J.C. Brooks & The Uptown Sound, at Weko Beach wine fest and Foreigner and Steve Miller Band coming up at Meijer Gardens.---Pat Colander, Associate Publisher and Editor, Shore magazine.
Here's what our Shore Facebook fans (2,100+) learned about during the last five days: We celebrated National Peanut Butter and Jelly Day; folks out there are learning to live with Parkinson's disease; the Senate race in Indiana is closer than it's been in decades; Sawyer Garden Center is alr…

Poll
Loading…
Do you agree with the administrative merger of Purdue University's Hammond and Westville operations?