Youth Groups

GARY | High school females in Xinos and males in Kudos youth guidance groups sponsored by the Gary/Merrillville Beta Mu chapter of Phi Delta Kappa Inc. sorority recently attended the Midwestern Regional Conference in St. Louis.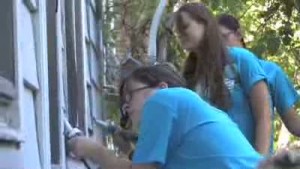 Mission Camp Ministries brings youth groups together to assist Valparaiso homeowners who need a helping hand.

Poll
Loading…
Should all units of local government join the Shared Ethics Advisory Commission?