Search / Found (3)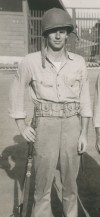 The human brain is a wonderful computer, but its hard drive doesn't come pre-loaded with all the data needed to navigate one's way through life. That has to be acquired, via downloads from the accumulated wisdom of the ages and the aged. That's why there are schools. That's why there are lib…

The stained glass piece shown here was a gift, one with a barb. It's a not-so-subtle nod to the not-quite-untrue adage that when it comes to the law, you get all the justice that money can buy.
Here's a pop quiz for you: How many people died on the nation's highways in 2007? If you don't know the answer, you're not alone. A recent AAA survey found that only 1 in 7 Americans could get within 20,000 of the correct total for 2006.

Poll
Loading…
Has your family been affected by drug abuse?