Chad Rhoades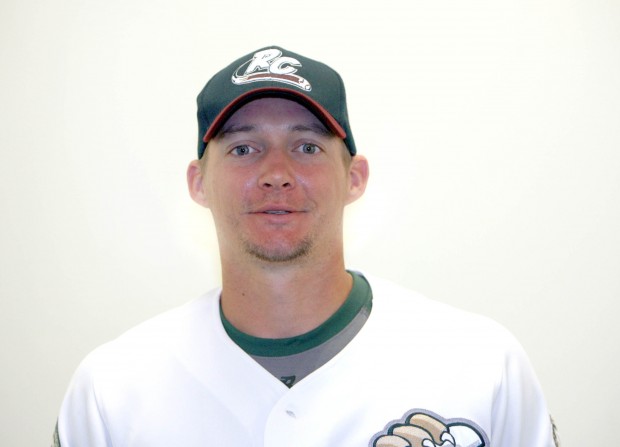 Chad Rhoades
Position: Pitcher
2011 stats: Fargo-Moorhead – 0-0, 8.82 ERA, 16.1 IP, 7 K
Favorite MLB team: Texas Rangers
During the season, when I'm not playing baseball, I'm: Reading. Usually a biography, I'm a Bible guy, anything I can learn and get better at. I'm working out and eating healthy.
How I spent my offseason: Personal training. Also, I got married Oct. 1, a week after Phil. A lot of the time I was at home taking care of what I call the zoo. We had a min pin, a potbellied pig, a gret dane, a pomeranian, a beagle my wife brought home. She tries to find homes for stray dogs.
Which would you rather be a contestant on: American Idol, Dancing with the Stars, Next Food Network Star?: Next Food Network Star. I grill a mean chicken.
What I like to eat most that can't be found on the training table: Barbeque baked potatoes.
Major Leaguer I'd most like to face: Bryce Harper. I'd like to strike him out and tell him he wasn't worth all that money.
Biggest inspiration: My grandfather, Wallace Rhoades.
Why I play baseball: I was born to.
Related Stories