Greg Tagert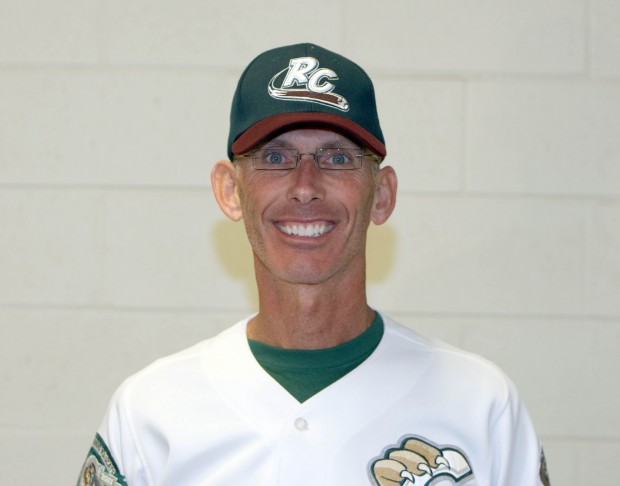 Greg Tagert
Position: Manager
Favorite MLB team: 1970s Oakland As
During the season, when I'm not at the ballpark, I'm: I do a lot of vaccuuming around the house, then I come to the park.
How I spent my offseason: During the offseason, we have a busy household with two big dogs, cats, the kids, the offseason is my chance to give my wife a break.
Major League manager I'd most like to face: Billy Martin. He's one of the only managers who could effect the outcome of a game. The manager is usually only worth a couple of wins, and maybe 8-10 losses with how he uses his pitchers. But Billy Martin was worth more wins.
Biggest inspiration: When we moved from Carlsbad, New Mexico, where I lived when I was younger, and were looking for a place in Northern California, my parents took me to an Oakland As game. I remember that game so well, and I still have a ceramic Campy Campaneris, it sits in my son's room. Seeing that team, I knew right then I wanted to do something in baseball. That was my inspiration.
Why I play baseball: This situation in preseason is why. I like doing everything that goes with relation with the players. Being a manager encompasses so many different aspects of the game, not just on the field. I don't know if I'd manange at many other levels, because you don't have a hand in as much with the players and signing players, but this is something I like doing and that I want to do.
Related Stories