Matt Lottich entered his first year as Valparaiso's basketball coach with a seasoned team that was looking for another trip to the NCAA tournament.
The Alec Peters-led group ultimately fell short in Motor City Madness, largely because Peters was sidelined with a foot injury that prematurely ended his collegiate career.
Despite winning a Horizon League regular-season title, the 2016-17 season was largely viewed as a disappointment to Valparaiso fans that expected to be playing more than two games in March. Fast forward to this season and the Crusaders are going through what fans might deem another disappointing campaign, but for completely different reasons.
After winning their first eight games of the year, the Crusaders hit the skids late in their non-conference slate with a pair of blowout losses to Purdue and Northwestern sandwiched around a last-second heartbreaking loss to Ball State. By the time Tevonn Walker was sidelined with mono and Joe Burton was kicked off the team because of academics, Lottich had a team that was searching for an identity.
A rough transition to a better-than-expected Missouri Valley Conference saw victories coming few and far between, leading to Valparaiso's first last-place finish since the 1991-92 season. There have been starts and stops throughout the conference season, a pair of impressive victories over Drake, numerous late-game collapses culminating with a Senior Day loss to Northern Iowa, and statements like "trust the process" and "we're getting better each day" coming out of Lottich's office.
If a season that included a conference title and the program's first at-large berth to the NIT can be deemed a disappointment because of one loss in the conference tournament, can a disappointing regular season be turned around if the Crusaders go to St. Louis this week and put on a good showing in their first trip to Arch Madness?
"We're going down there to compete," Lottich said on Tuesday night before the team went through its second night practice to prepare for Thursday's 8:30 p.m. start. "It's tough; we're the 10 seed, but we've beaten these teams. We're going to have fun, but we're going there to compete. We're looking forward to the opportunity."
Losing 66 percent of their conference games this season has done nothing to damage the morale or confidence of Valparaiso's players. Leading scorers Tevonn Walker, Bakari Evelyn and Markus Golder all spoke on Tuesday night about having the confidence to win four straight games at the Scottrade Center. History isn't on Valparaiso's side as only one team that has played in the Thursday night opening round has advanced to the semifinals of the tournament in the last 21 years since the Valley adopted its current format.
"This is what March is for," Evelyn said. "That's when people make runs. It's the perfect time for teams to start clicking. We feel like we can go ahead and make a run."
"If there's any time to put four games together, it would be now," Golder added.
The Crusaders know that any trip to the NCAA tournament starts with the first game and they'll have a tall task with No. 7 Missouri State. The Bears were picked to win the league, but have rarely been on the same page, with the exception of a pair of wins over Valparaiso early in the conference schedule. Missouri State lost the last four games of the regular season, but still have one of the best players in the league in All-League First Team star Alize Johnson. The projected NBA Draft pick had a pair of double doubles against Valparaiso this season, including 24 points and 17 rebounds in a 64-57 win on Jan. 17.
Merrillville product Mileek McMillan will likely get the first crack at defending Johnson. McMillan performed admirably in the first three halves of the year against Johnson before the senior had 20 points and 11 rebounds in the second half of the mid-January contest.
"You can't let him get comfortable," McMillan said. "You have to stop him from hitting the glass. We have to be the team that comes out and punches them in the mouth first."
Should the Crusaders advance on Thursday night, they'd get No. 2 Southern Illinois on Friday evening. Valparaiso beat Southern Illinois at the Athletics-Recreation Center on Jan. 6 for the first Valley victory in program history.
Who should be Valparaiso's rival in the Missouri Valley Conference
How do you rate a rivalry?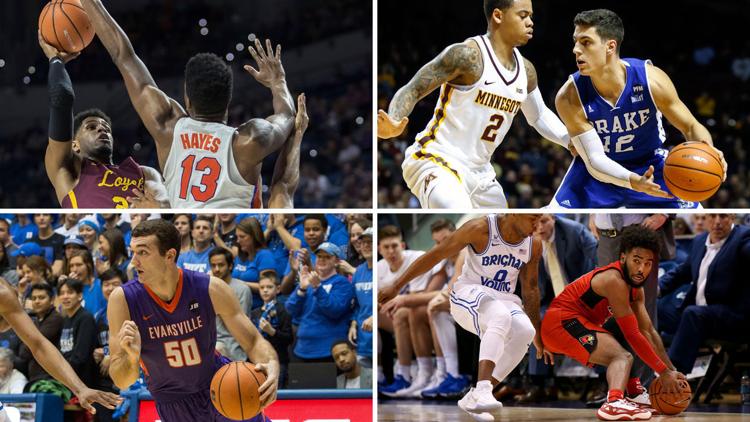 9. Drake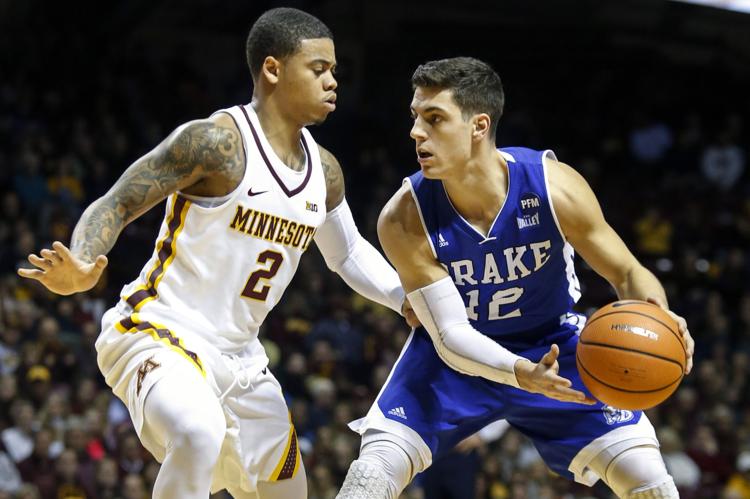 8. Northern Iowa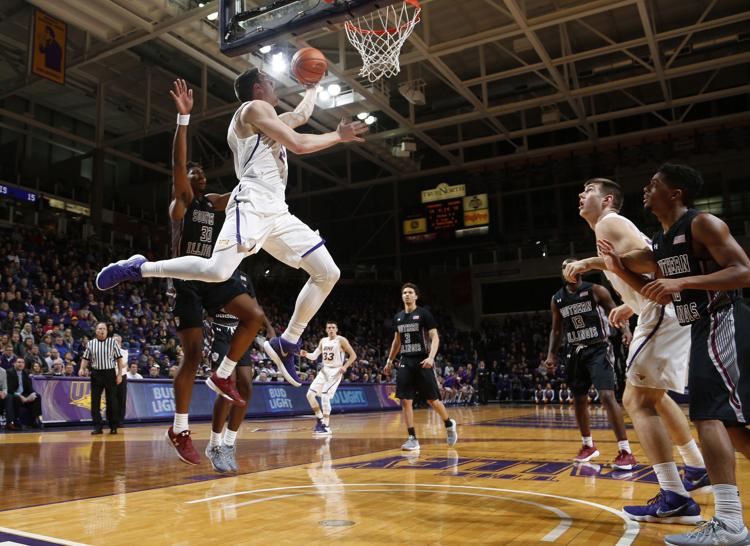 7. Bradley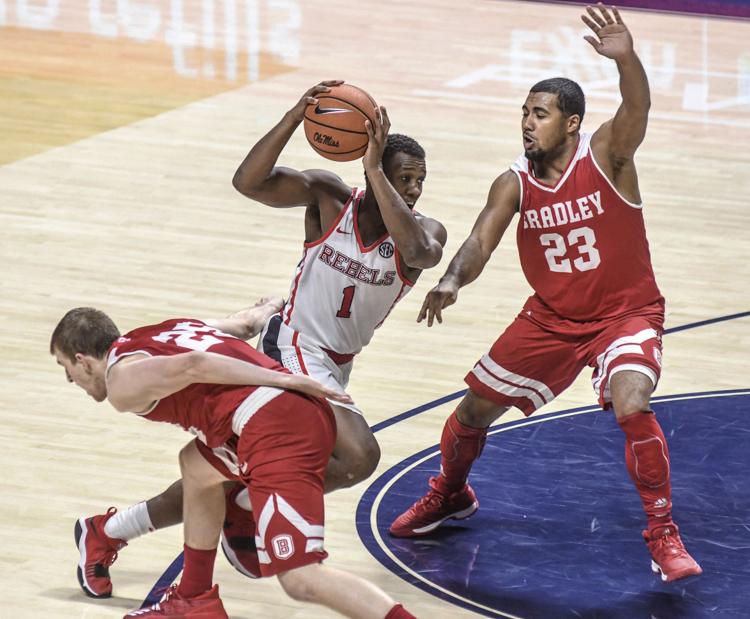 6. Southern Illinois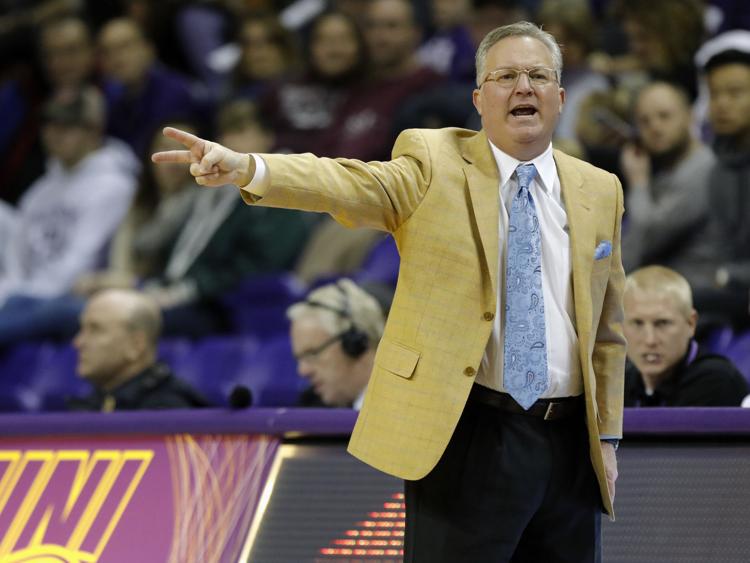 5. Illinois State
4. Missouri State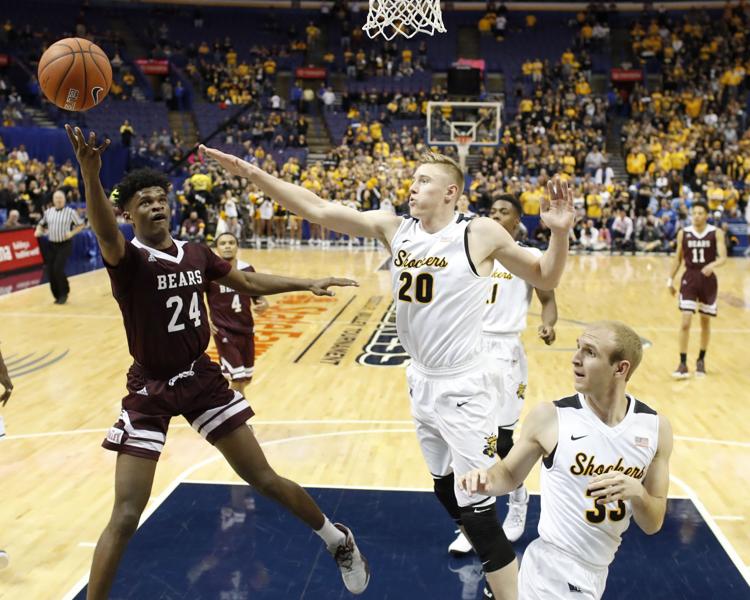 3. Evansville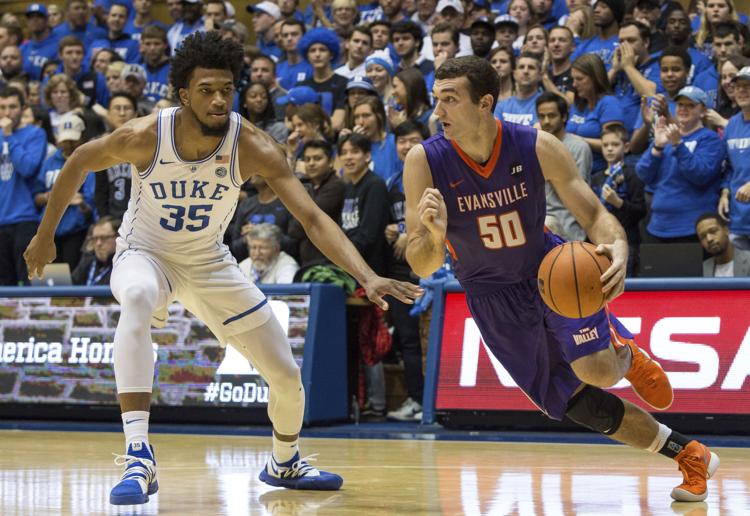 2. Loyola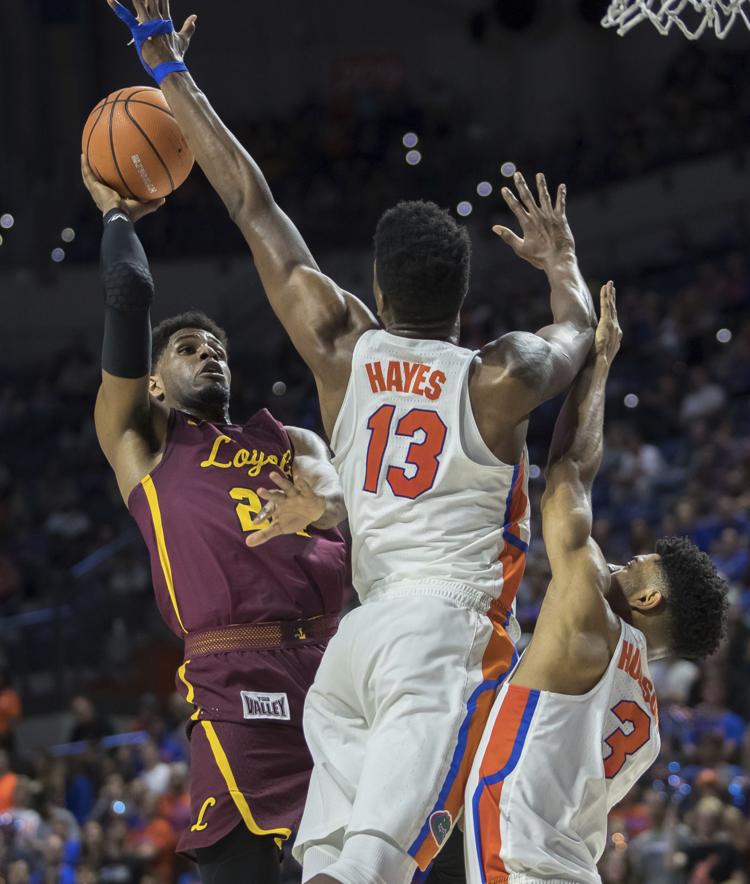 1. Indiana State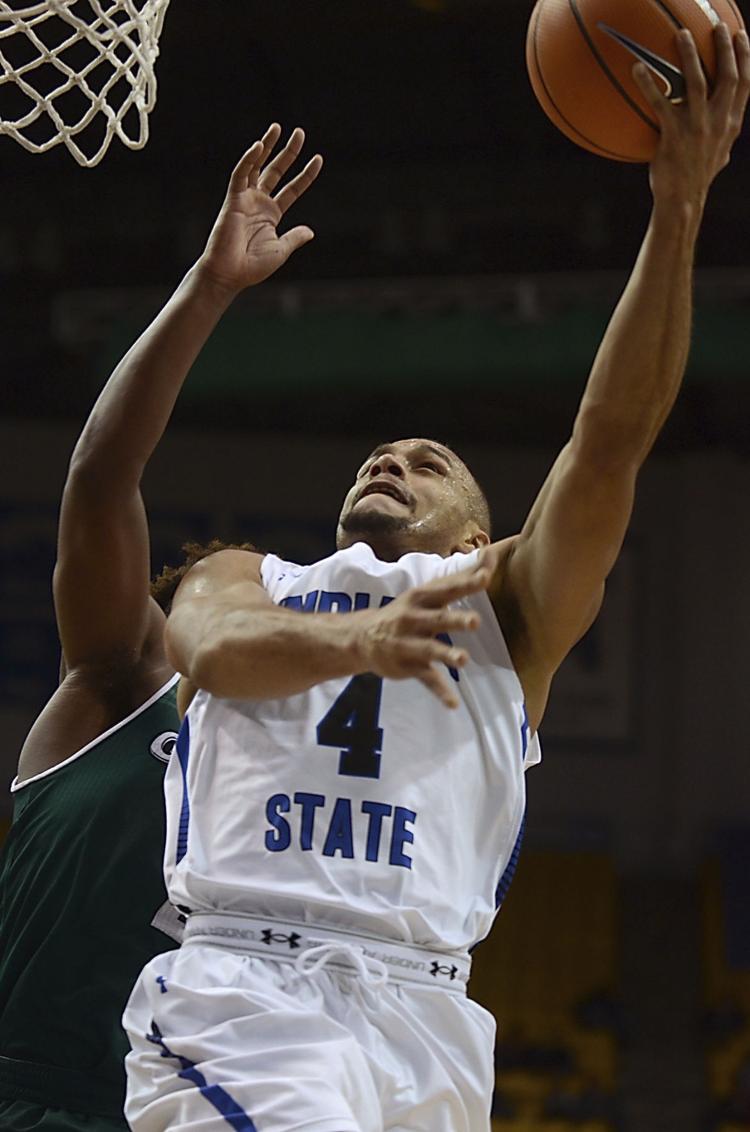 Who do you think should be VU's main men's basketball rival in the MVC?