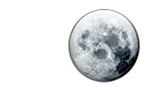 Web Search powered by
YAHOO!
SEARCH
RSSColumnists

Name calling and organized sports go together like buttered popcorn.

You have the No. 1 pick in the NBA draft and money to burn.
In recent years I've made bold, cocky predictions about how the region softball teams would do in the postseason. I've picked three or four te…

This weekend, while many of us are in long lines looking to purchase chocolate hearts, candied roses and cards written by some stranger in the…
It appears to be the perfect private-public partnership.
It has been a different and rough road for former Crete-Monee football player Matt Finnin.

If you've followed Northwest Indiana prep baseball this season, you know Chesterton's improbable run to the Duneland Athletic Conference title…
As football coaches go, LaPorte's Bob Schellinger is a natural grass kind of guy.
GARY | Drew Martinez calls his biggest fan after his baseball games.
On Saturday, the RailCats participated in an exhibition game that drew more national attention than any other before the start of the American…
First, let's be clear, Second Impact Syndrome (SIS) is extremely rare. I know of only one documented case in the last 25 years in Indiana.
One day after I wrote last week's column on Iowa banning two-a-day high school football practices effective this fall, the Illinois High Schoo…
Poll
Loading…
Which team will win the NBA Eastern Conference finals?