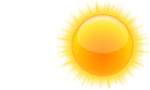 Web Search powered by
YAHOO!
SEARCH
RSSHillary Smith

Hillary Smith has covered prep, pro and college sports -- and even a Dixie Baseball World Series -- for newspapers north and south of the Mason-Dixon Line since 1995.
An award-winning reporter in Louisiana and Indiana, she has both a bachelor's and a master's degree from Michigan State University and has worked at The Times since 2005.
She covers the RailCats as well as high school girls volleyball, girls basketball and baseball, though has been also been found at NASCAR races, Chicago pro events and college sports during her tenure at The Times.
Prior to a career in journalism, she was a basketball statistician for the Beach Middle School Bullpups and a Lane 6 swimmer for the Chelsea High School Bulldogs.
Reach Hillary Smith at (219) 933-3323 or hillary.smith@nwi.com
Latest News
While Americans were celebrating Thanksgiving on Thursday, there was no holiday off day in Canada. So, it seemed a perfect time for the Can-Am League to announce that it had joined its forces with the American Association for a super independ…
Poll
Loading…
Which team is more likely to make the playoffs?
NFL News