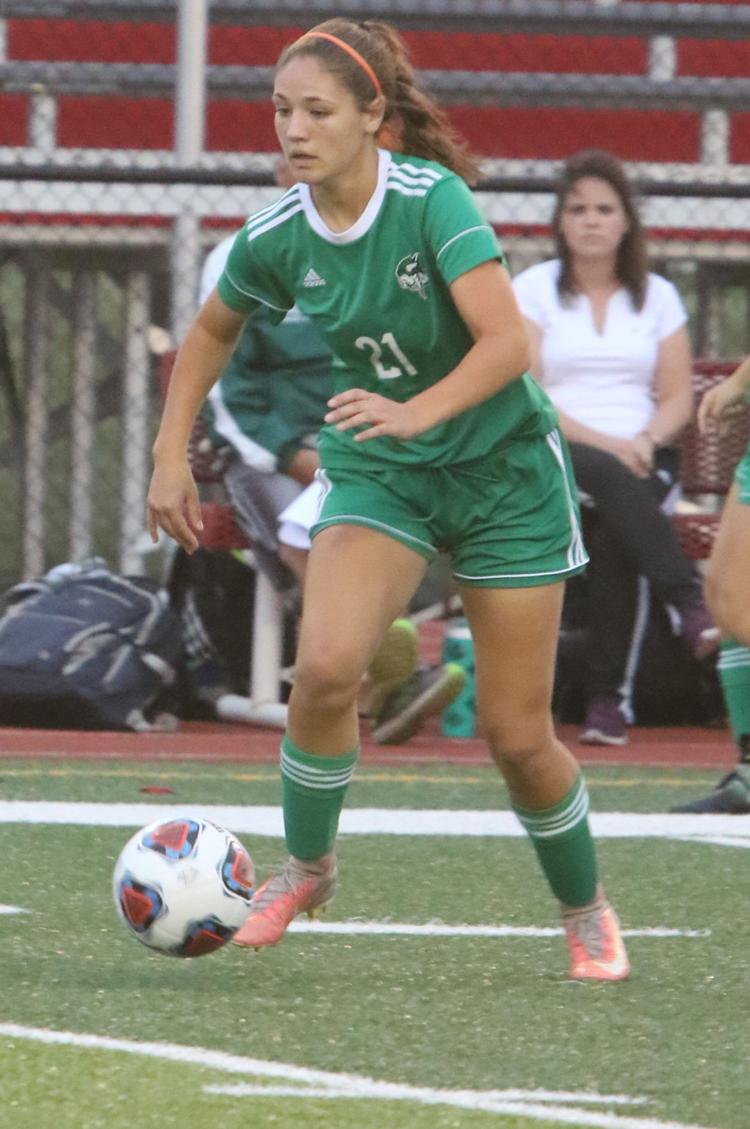 PORTAGE — A week after a 10-0 win over Portage, Valparaiso quickly found itself on upset alert in Tuesday's Class 3A Portage Sectional rematch with the Indians when Yessica Tinoco struck for a goal in the fourth minute.
It took Bella Grisafi to restore order for the favored Vikings. The freshman scored twice in the span of a minute to put Valpo back in front, pushing them to a hard-earned 3-1 victory.
In the second game, sophomore Grace Nestich's hat trick powered Hobart past Merrillville, 6-1.
"It was just one of those days. I just think it was an off day," Grisafi said. "It's always important to keep up high intensity the whole game. Being a freshman, it was a new experience. I didn't know exactly what to expect. Everybody was a little frazzled at the start, but we got it back. Everybody calmed down and we picked it up a little toward the end."
Valparaiso (10-4-2) controlled the play virtually throughout but it was Tinoco's long shot that started the scoring for Portage (3-9-4) at 3:55.
"A big part of it was Portage put it all out there," Valpo coach Rob Cespedes said. "That speaks highly of them and highly of the tournament. You can't overlook any matches. Teams are trying different strategies and we just have to adjust so we can still have the basics principles covered and continue to play good, solid soccer."