Naomi House, Bishop Noll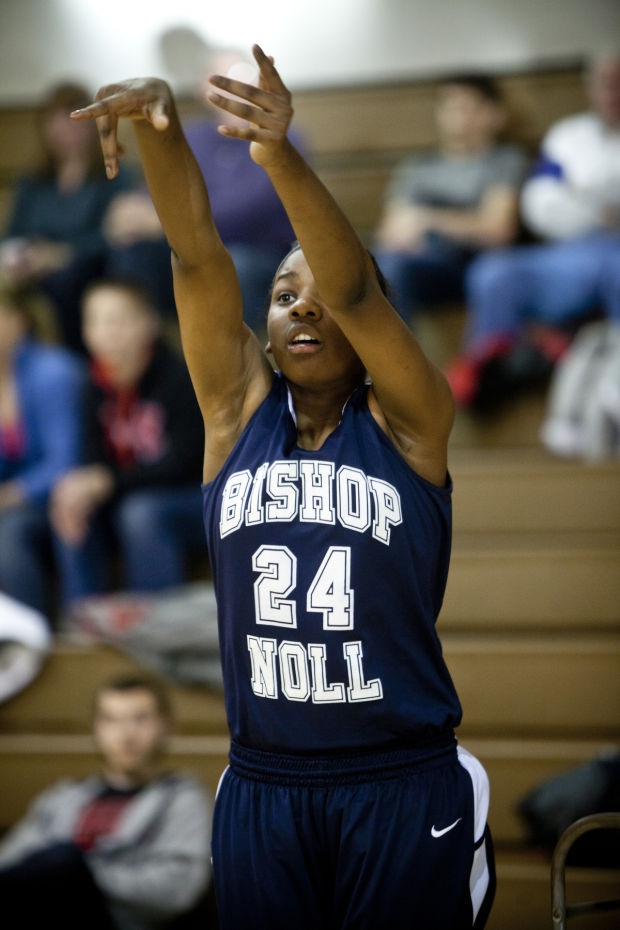 Naomi House
School: Bishop Noll
Grade: Sophomore
Position: PG
Nickname: House or NayNay
Colleges recruiting me/where I've committed: I have colleges looking at me, but I have not made a commitment yet.
My favorite basketball player, why: Maya Moore and Kobe Bryant are my favorite basketball players, because I love and admire their strong mentality and worth ethic. They don't let anything stop them from being their absolute best and achieving their goals.
My favorite pro/college team: Minnesota Lynx and L.A. Lakers
My dream job: My dream career is playing in the WNBA.
My No. 1 goal this season (besides postseason wins): Playing my role.
My biggest contribution to my team: I try to work hard each and every day and be a leader through my actions.
Pregame playlist: Light it Up.
Favorite fast food: Taco Bell
Favorite pizza place: Beggar's
Biggest inspiration: My biggest inspiration is Michael Jordan, because he understood that the keys to success begin with hard work. More importantly, he applied what he knew each day.
Something people don't know about me: I am a really good dancer.
More Girls Basketball stories