Tiajaney Hawkins, E.C. Central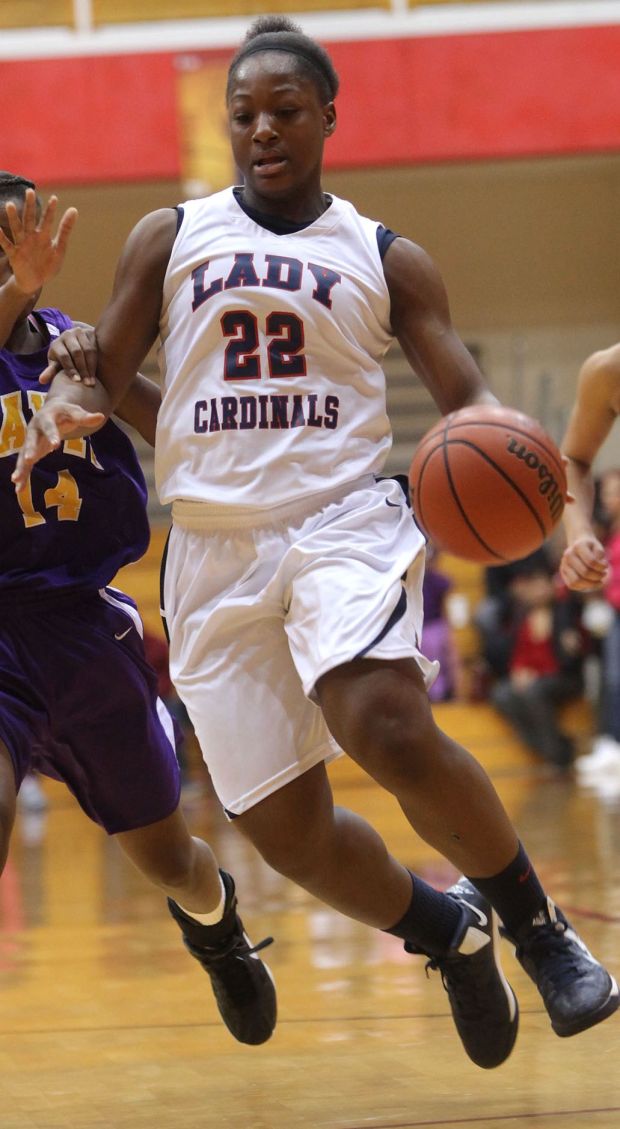 Tiajaney Hawkins
School: E.C. Central
Grade: Junior
Position: G/F
Nickname: Nae Nae
Colleges recruiting me/where I've committed: Have not yet committed; DePaul, UIC, IUPUI, Indiana State, Wright State, Toledo, Akron
My favorite basketball player, why: Kobe Bryant, because my dad was always watching him when I was little, and ever since, I thought he was a great player.
My favorite pro/college team: Tennessee Women's Basketball Team
My dream job: Engineer or Social Worker
My No. 1 goal this season (besides postseason wins): I want to become more of a leader to my team and be more of a scoring threat by looking to shoot the ball more.
My biggest contribution to my team: My Energy and Athleticism
Pregame playlist: Drake "All me," Chief Keef' "Ballin," Meek Millz; "I'ma Boss," and more
Favorite fast food: Don't really have one, but if I had to pick, it would be Arby's.
Favorite pizza place: Pizza Hut
Biggest inspiration: My uncle, Mark Irvin
Something people don't know about me: I love to sing and make videos.