MARIAN BALLCARDS: Alexus Giammaraco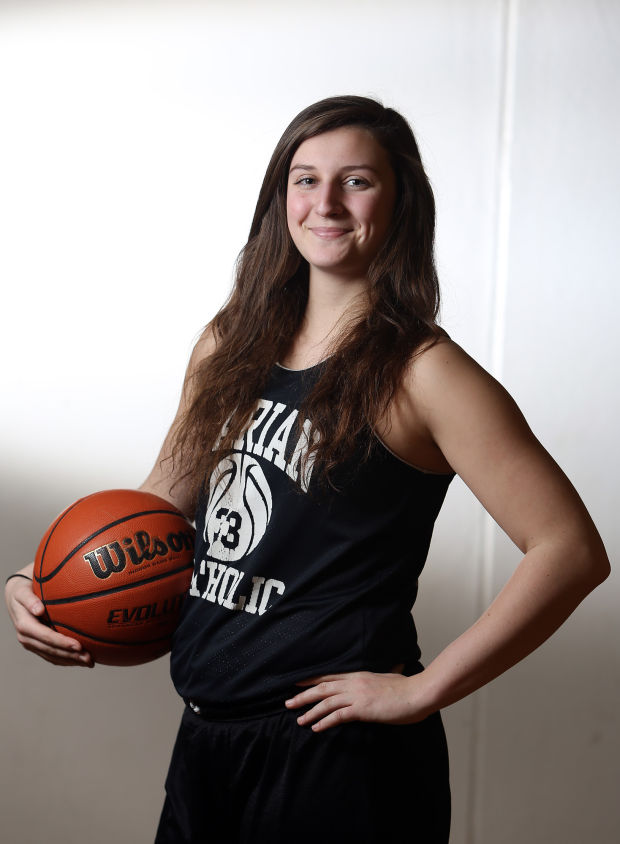 No. 33
Name: Alexus Giammarco
Year: Sr. Position: Center.
Something people don't know about me: I can bop and sing all the time. I'm the team doctor.
Funniest in-season moment: Coach Payne pretending to be Coach Murray at halftime.
Favorite Coach Murray saying or moment: "Not good enough. Again."
When I am not playing basketball, I'm: with my family, or sleeping.
Favorite Marian player, past or present: Ashton Millender, Megan Walsh.
Pregame superstition/ritual: music and dancing. Chapel, pryer in circle.
If we win state, I'll...: wear both my rings.
Favorite sports movie: Love and Basketball. Longest Yard, The Blind Side, Just Wright.
Tags
Related Stories