MARIAN BALLCARDS: Amanda Blocker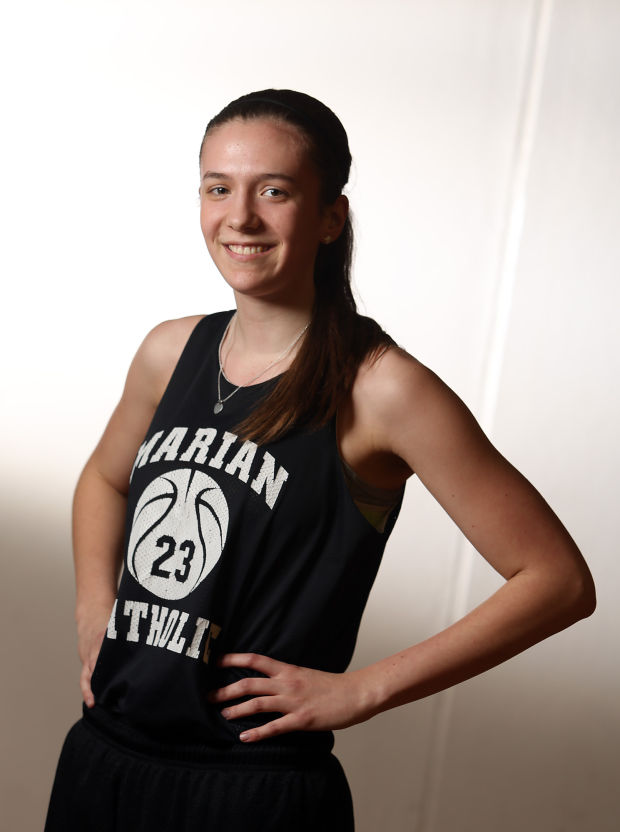 No. 23
Name: Amanda Blocker
Year: Jr. Position: Forward.
Funniest in-season moment: Taylor thinking she could dunk on the door frame.
Favorite Coach Murray saying or moment: "Gosh darn it."
When I am not playing basketball, I'm: eating.
Favorite Marian player, past or present: Ashton Millender.
Pregame superstition/ritual: praying with the team.
If we win state, I'll...: show off all of my dance moves and cry.
I knew we were headed back to state when: we won in OT vs. Oak Lawn.
Favorite sports movie: Space Jam.
Tags
Related Stories