MARIAN BALLCARDS: Aysia McCondichie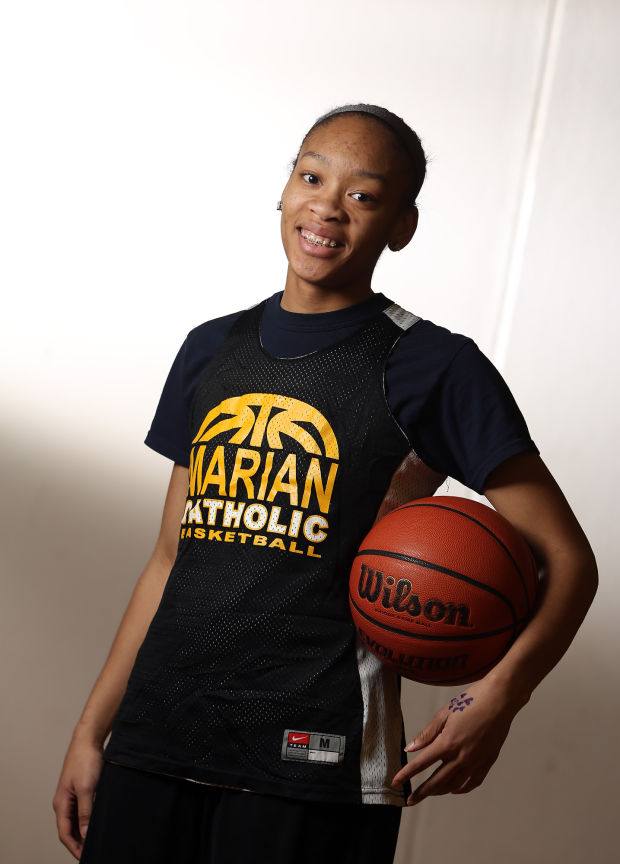 No. 10
Name: Aysia McCondichie
Year: Jr. Position: Guard/Forward.
Something people don't know about me: I can roller skate really well and I'm ambidextrous
Funniest in-season moment: Taylor doing the "Nae Nae" in our turn up sessions.
Favorite Coach Murray saying or moment: "Go get some oxygen."
When I am not playing basketball, I'm: skating or listening to music.
Pregame superstition/ritual: praying in a circle, walking on right side of hallway.
If we win state, I'll...: kiss the trophy.
I knew we were headed back to state when: when the buzzer ended the game.
Favorite Marian player, past or present: Taylor Bailey, Ashton Millender, Dajhae Mullins, Gabby Cooper.
Favorite sports movie: Hurricane Season, Blind Side, Space Jam
My pregame playlist: Turn up songs.
Tags
Related Stories