MARIAN BALLCARDS: Gabrielle Cooper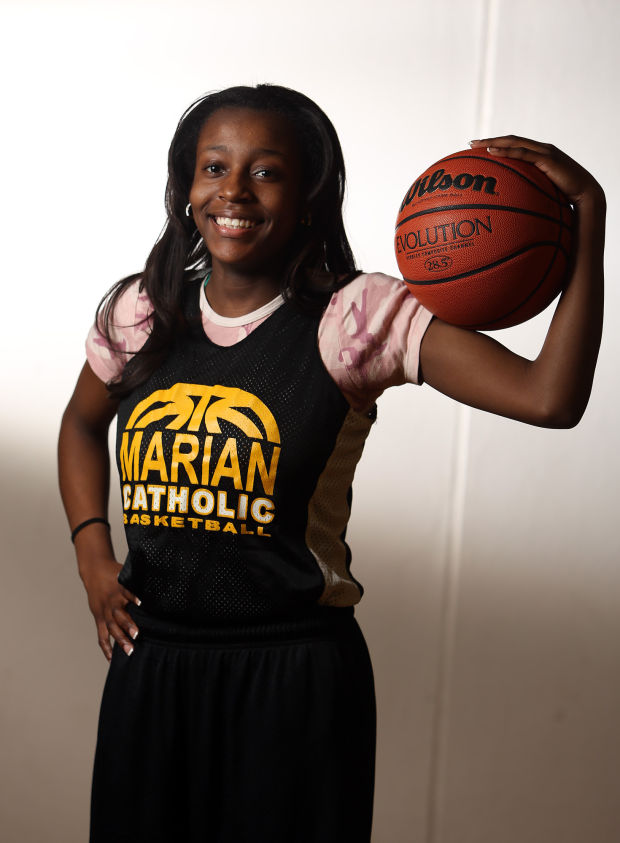 No. 15
Name: Gabrielle Cooper
Year: So. Position: Guard.
Something people don't know about me: I love to read.
Funniest in-season moment: When Taylor thought she was Mike (Michael Jordan) and almost killed herself trying to dunk.
Favorite Coach Murray saying or moment: "Go get some oxygen."
When I am not playing basketball, I'm: trying to buy shoes.
Favorite Marian player, past or present: Jasmine Matthews.
Pregame superstition/ritual: prayer.
If we win state, I'll...: fell like our work will have paid off.
I knew we were headed back to state when: we beat Oak Lawn in OT.
Favorite sports movie: Love and Basketball
My pregame playlist: Lil Bibby and a lot of slow songs.
Tags
Related Stories