MARIAN BALLCARDS: Jerell Matthews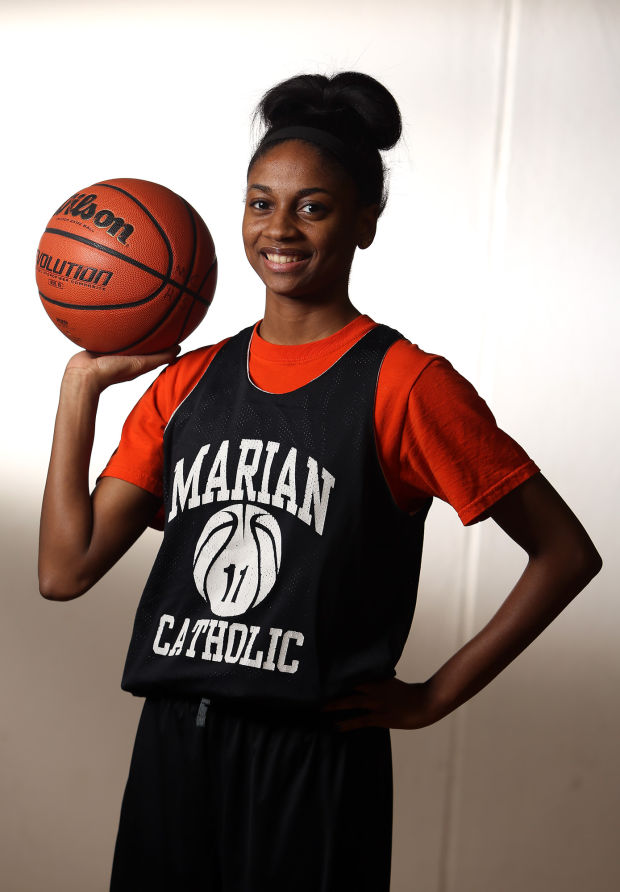 No. 11
Name: Jerell Matthews
Year: Jr. Position: Guard.
Something people don't know about me: my name is a mixture of my mom and dad's.
Funniest in-season moment: when Taylor tried to dunk on the door and fell.
Favorite Coach Murray saying or moment: "Go get some oxygen."
Favorite Marian player, past or present: Jasmine Matthews.
Pregame superstition/ritual: prying in circle, chapel, and doing pushups.
If we win state, I'll...: wear both my rings on one hand.
When I am not playing basketball, I'm: with my friends.
I knew we were headed back to state when: when we beat Oak Lawn in overtime.
Favorite sports movie: Love and Basketball, The Blind Side, Coach Carter
My pregame playlist: Pandora Radio.
Tags
Related Stories