MARIAN BALLCARDS: Kauai Bradley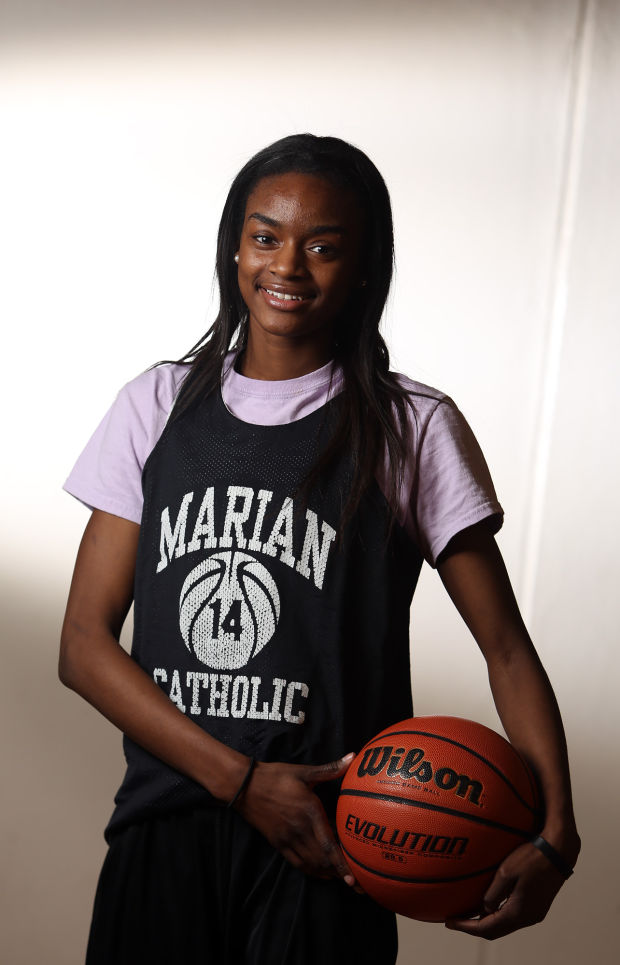 No. 14
Name: Kauai Bradley
Year: Jr. Position: Forward.
Something people don't know about me: I can dance (I can bop), I am an only child and I'm a model.
Funniest in-season moment: Taylor Bailey attempting to do the "Nae Nae."
Favorite Coach Murray saying or moment: when he says, "Thoughts" after games/halftime.
When I am not playing basketball, I'm: dancing (bopping). Shopping with my friends.
Favorite Marian player, past or present: Simone Law, Jasmine Matthews, Mercedes Winfrey, Ashton Millender.
Pregame superstition/ritual: pray, relax, listen to music.
If we win state, I'll...: smile really hard. Mercedes and I are going to do the Blazin' Wing challenge at B-dubs (Buffalo Wild Wings).
Favorite sports movie: Coach Cater. Hurricane Season. Love and Basketball. The Blind Side. Miracle. Just Wright.
My pregame playlist: bopping music.
Tags
Related Stories