HAMMOND — Portage Mayor James Snyder is either a consummate schemer or the victim of revenge and an overreaching government.
Vacation photographs often capture perfect moments in favorite places. Send us your best ones by July 16 for a chance to win up to $1,000 in our Destinations Photo Contest. The top photographs submitted will also be featured in a national publication reaching more than 1 million households.
In honor of National Hat Day on Jan. 15, here are some of the most famous pieces of headwear through history.

Andy Koultourides DDS, Ridge Dental Care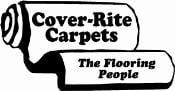 Cover-Rite Carpet & Design Center

Stevenson and Fairchild OMS