HEBRON — Colette Walter wanted to bring health care to her hometown — directly.
Vacation photographs often capture perfect moments in favorite places. Send us your best ones by July 16 for a chance to win up to $1,000 in our Destinations Photo Contest. The top photographs submitted will also be featured in a national publication reaching more than 1 million households.
From the mass shooting at Marjory Stoneman Douglas High School in Parkland, Fla. to the devastating wildfires in California, here are some of the more than 100 photos chosen by Associated Press editors as the best images of 2018.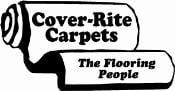 Cover-Rite Carpet & Design Center

Stevenson and Fairchild OMS