Gemma Epperson, 9, who fell in love with horseback riding when she was 1 1/2 years old, won grand champion in English class showmanship in her age division.
Lee Enterprises has partnered with Amazon Advertising to provide Over The Top video ads to local businesses in Northwest Indiana, Chicago's south suburbs and across the country.
The company had promised to move its headquarters to the Genesis Convention Center and to build a manufacturing plant. No construction work has been done, and the city is suing for breach of contract.
A 55-year-old man wanted on multiple warrants, including charges of murder and attempted murder, has been identified as the person shot and ki…
Country Markets, "The Buzz,: summer drive-ins and more in the Southland.
Kelli Kniola was caught by the purported victim on a video recording saying she abused her, "because I am a sexual deviant," according to a ch…
Browse through the latest employment postings on https://nwitimes.com/jobs and find your next career.
A dispute between two of the city's top elected officials went public on Wednesday as Clerk Nyota Figgs and Mayor Thaddeus Jones traded allegations.
Don't miss Wednesday's most popular stories from The Times.
A total of 1,248 Hoosiers tested positive for COVID-19 Tuesday, the highest daily case count since April 29 and a whopping 853% increase compa…
A federal grand jury has indicted Elizabeth Harris on a felony count alleging she defrauded the Social Security Administration out of $192,659.
Porter County's road improvement efforts this year include work in subdivisions throughout the county.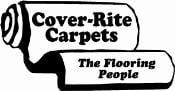 Cover-Rite Carpet & Design Center

Midwest Express Clinic / Crown Point