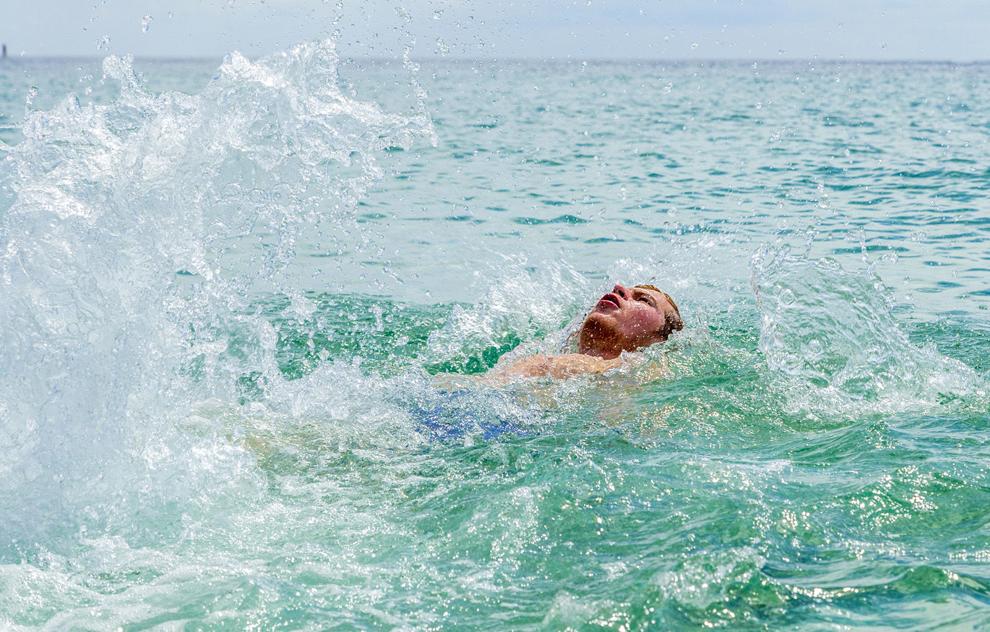 In a water emergency, GLSRP recommends swimmers flip, float and follow.
First flip over onto your back to float. Keep your head above the water, remain calm and conserve energy.
If in open water with a current, swim perpendicular to its flow, parallel to the shore, until you reach an area free of the current. If you see someone who appears to be drowning, toss a flotation device into the water then alert lifeguards.