Details for Hey Ladies! It's time you planned a Ladies Night in for you & your girls. Host your very own Spa party with Traveling Tranquility Mobile Spa and enjoy a complimentary Pedicure!!! Call us at (219)629-0868.
Traveling Tranquility Mobile Spa
We Are.....
...a traveling team of licensed and educated professionals that offer custom and personalized services.
...your enthusiastic spa party host ready to pamper you and your guests.
...your peaceful moment away from the stress of everyday life
.........The calm that comes to you.
 Services
Relaxing massages
On-site chair massages
Spa Pedicures
Spa Manicures
No - Chip Manicures
Refreshing facials
Eyebrow arching
Body waxing
Hand and foot exfoliation and massage treatments
Massage treatments
Princess Parties
Bridal Parties
Spa Parties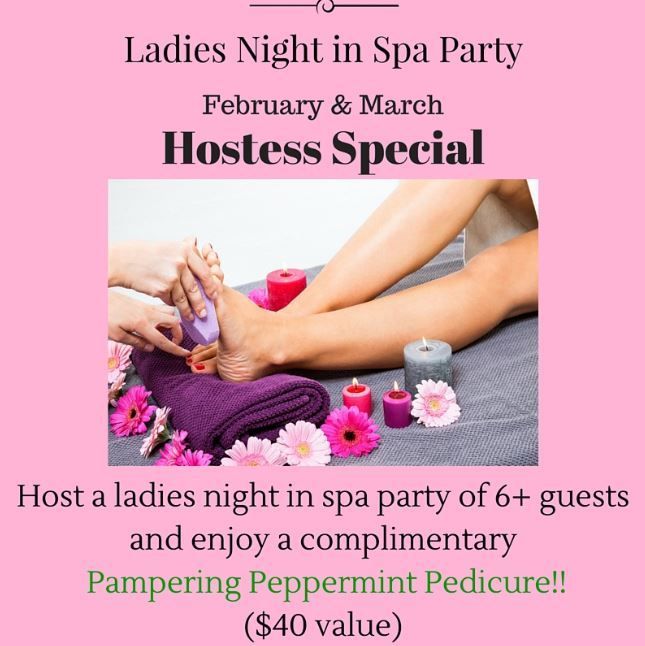 Traveling Tranquility Mobile Spa
219.629.0868