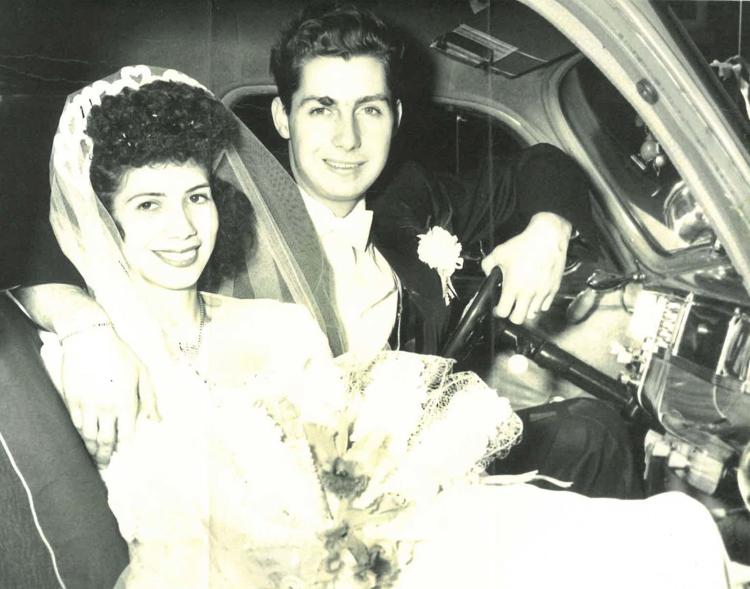 Mr. and Mrs. Bill Hatch celebrated 70 years of marriage on Oct. 15. Bill Catherine were married at Holy Angels Church in Gary on Catherine's 20th birthday. She also celebrated her 90th birthday on their 70th anniversary.
Bill proudly served in the U.S. Army, spending most of his active duty time in Alaska. He went to work at U.S. Steel Sheet and Tin Mill for 47 years where he served on the safety committee for USWA Local 1066.
Catherine graduated from Horace Mann High School in Gary. She worked a secretary for United Steelworkers Local 2697, which served Tube Mill employees, for 25 years. She then went on to work at the USWA District office for 10 years.
The Hatches are members of St. Peter & Paul Catholic Church in Merrillville. They are the parents of Lynn (Ed Korpella) Phillips, of Crown Point; Nancy Walker (deseased); and Robert (Bob) Hatch, of Utah. They have eight grandchildren and 15 great-grandchildren, which includes their dearly missed daughter. Nancy. and granddaughter. Tina.