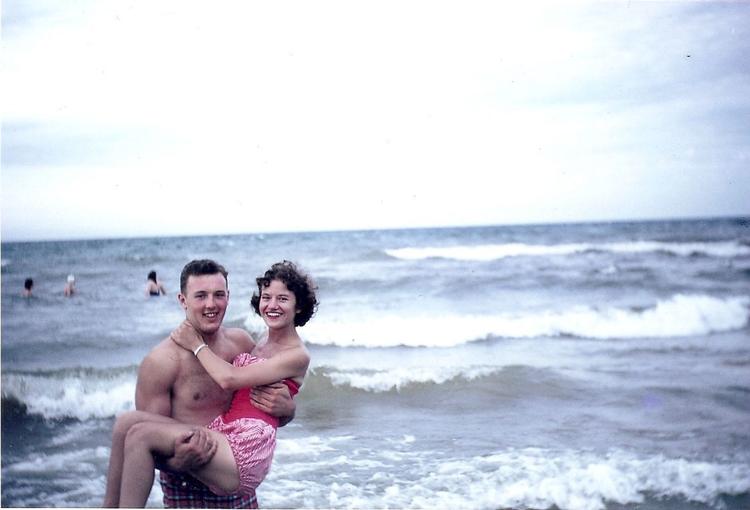 William (Bill) and Frances (Fran) Johnson, of Portage, met on the Marquette beach in Gary in 1952 and now live near a beach.
Celebrating 60 great years with six children; five boys and one girl; seven grandchildren, two great-grandchildren.
Bill and Fran would always take the children in their tent camper on vacations to Florida, Kentucky, California, Starved Rock in Illinois, Colorado, Oregon and many other places as they grew up.
Bill has always been an avid car nut (especially old Buicks) and still has a 1938 Buick Special, 1966 Chevelle, 1955 Buick Century Convertible. He made his career as a car mechanic at Olsen Cadillac and also worked part-time at the 12/20 Bowling Alley. After retirement he drove cars for Connors Buick.
Fran likes tending to her garden, cooking, baking, trying new recipes, helping at her church, movies, plays, musical concerts and made her career as a RN in the medical department at Bethlehem Steel and then part time at U.S. Steel Medical Dept, Methodist Hospital in Gary and Mercy Hospital in Gary and many other places after that.
Together they enjoy traveling to car shows and swap meets, they belong to the Buick Club and the Winamac Old Car Club, musical concerts, movies, theatre, visiting friends and relatives.