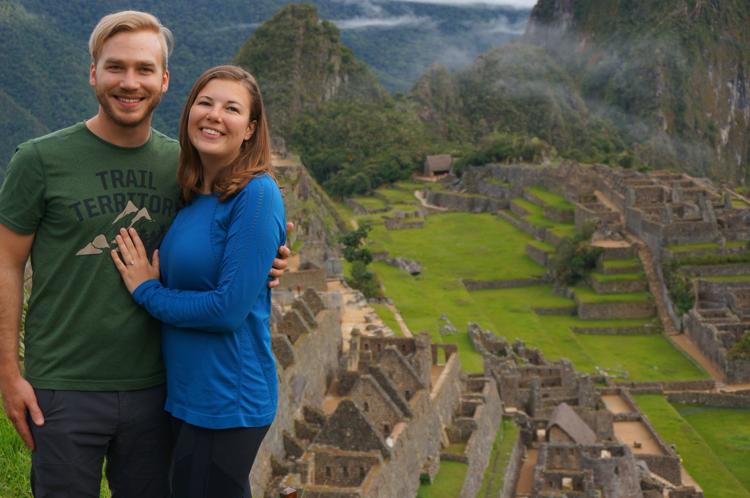 Theresa and Chuck James, of Sarasota, Florida, are pleased to announce that on May 7, their daughter, Reesie James, became engaged to Alex George at the Sungate of Machu Picchu in Peru.
Reesie graduated from Indiana University, Bloomington with bachelor of arts degrees in speech and hearing science, German, and western European politics as well as earning a master of science degree in speech language pathology from Indiana State University. She is currently employed as a medical SLP for Mercy Medical Center, Dubuque, Iowa.
Alex is the son of Dennis and Tressa George, of Dubuque, Iowa, and has earned bachelor's degrees in economics, German, and finance from North Central College of Naperville, Illinois. He is currently employed as a Senior Level disability representative at Sedgwick Claims Management Services in Dubuque, Iowa.