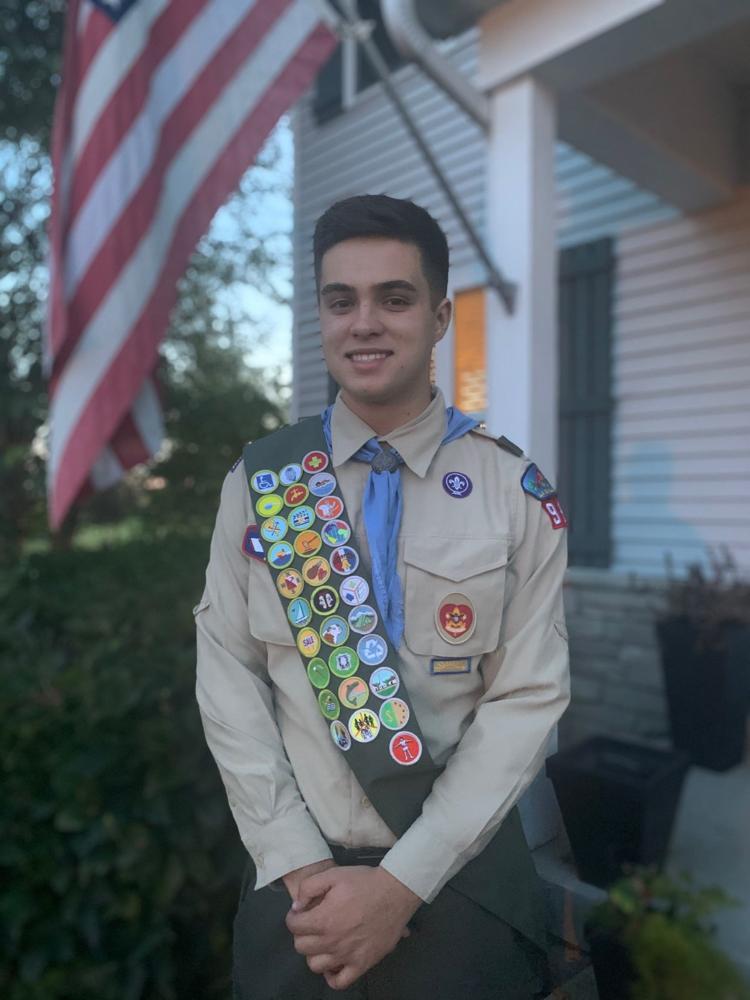 William SD Phillis, a member of Boy Scout Troop #995 and resident of Washington Township in Valparaiso, has earned his Eagle Scout ranking, the highest rank the Boy Scouts offer.
Will, 18, is a senior at Washington Township High School, a graduate of the fire/rescue program at MAAC and a volunteer firefighter at the Washington Township Fire Department. For his final project, Will spent many weekends building a memorial on the MAAC campus made entirely out of pavers to honor fallen first responders. 
"This was a tremendous undertaking. I wouldn't have gone through it without the support of my parents, my friends and the entire MAAC family," Will said.
"We're proud of Will's accomplishment. My late father, Chief Clyde McMillan, was an Eagle Scout and it was an accomplishment that ranked very high in his list of achievements. This project will one day contain a memorial plaque and statue to honor the fallen and it will also serve as a reminder of the dangers of the professions that we, as first responders, have chosen to serve in," said Chief Stewart G. McMillan.
A ceremony honoring Will's accomplishment took place on Oct. 6 at the MAAC Foundation in Valparaiso.