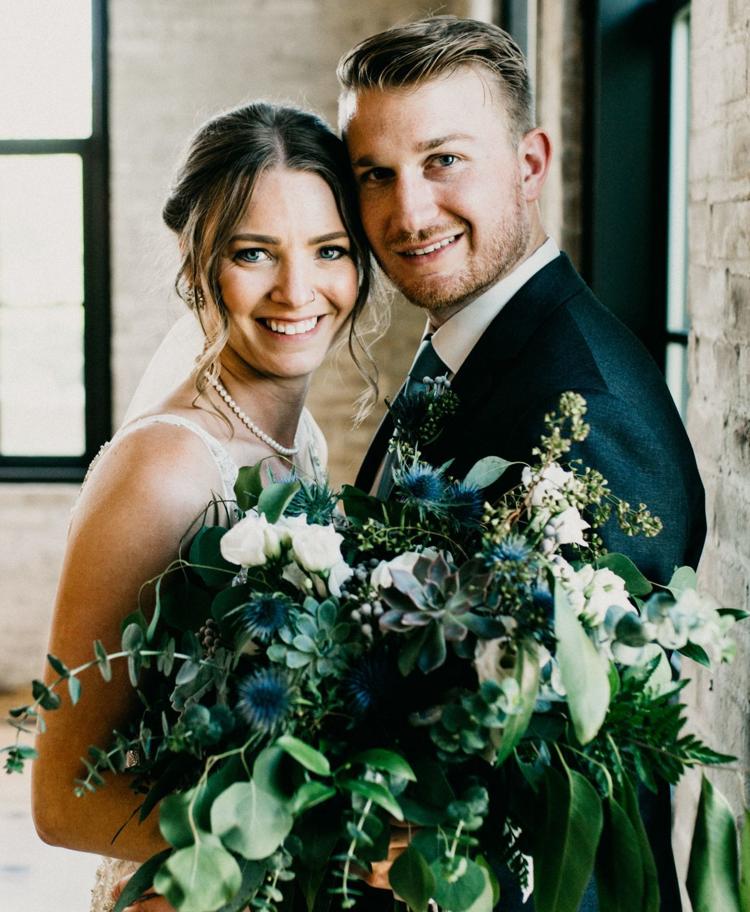 Alyssa (Ally) Gercken and Benjamin Panfil were married June 7, 2019, at Journeyman Distillery in Three Oaks, Michigan.
The officiant was the groom's father, Joseph Panfil. The bride is the daughter of Mark and Sunny Gercken and the groom is the son of Joe and Cindy Panfil. Grandparents in attendance were Clyde and Arlene Gercken, Robert and Marilyn Lantz and Helen Panfil.
The maid of honor was Hannah Altman. Bridesmaids were Kristy Gercken, Lindsey Gercken, Kara Panfil and Katie Madsen. The groom's goddaughter, Kayla Panfil, was the flower girl. The best men were Eric Neyhart and Larry Joynt. The groomsmen were Joe Panfil, Luke Panfil, and John Bojczuk. The bride's nephew, Jaxson Ruckman, was the ring bearer. The ushers included Kyle Madsen, Gary Laster and Kyle Cosgrove.
The bride is a graduate of Purdue University Northwest and is employed as special education teacher for the School Town of Munster. The groom is a graduate of Purdue University and Northwestern University McCormick School of Engineering Master of Engineering Management (MEM) and is employed as a senior product consultant for DocuSign.
After honeymooning Costa Rica, the couple now reside in Chicago.