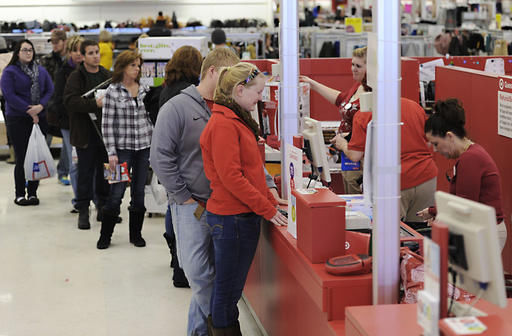 The holidays are a time for celebration and gifts, but not all presents hit the mark and returning them doesn't feel very festive. If you find yourself unhappy with a gift, you wouldn't be the only one.
Nearly a quarter of the people responding to a 2015 holiday survey by shopping app Retale said they were likely to return or exchange at least one of the presents they received.
A recent holiday shopping report by personal finance website NerdWallet found that clothing was the most commonly returned gift last year, at 14 percent.
Many retailers allow people to exchange or return goods that didn't satisfy, but the policies often must be followed to a T. So here's what you should know about returning those holiday gifts you gave or received.
"Read the fine print," says Narayanan Janakiraman, an assistant professor in marketing at the University of Texas at Arlington who writes about return policies. "Most of us know that the fine print has got all kinds of restrictions on what is qualified for a return."
First, comb through the policy to see if your product is eligible for returns. Next, ensure you have all that's required for returns — usually your receipt or gift receipt and all of the item parts and packaging in good condition.
Then, decide the timing. Dec. 26 is predicted to be the second-busiest shopping day of 2016, according to research firm ShopperTrak, so taking something back that day may not be comfortable if you don't like crowds. For returns by mail, ensure that the package will reach the retailer before its deadline.
Many retailers have extended their holiday return policies to the middle or end of January. Janakiraman says lenient return periods can be risky for consumers. The more time you have to make the return, the more likely you may be to buy something, but the less likely you may be to return an unsatisfactory present.
"The more you procrastinate, and the more time you have it, the more you feel ownership of it," Janakiraman says.
Mailing back returns is one convenient way to unload unwanted gifts, but it could come at a cost. Some retailers charge a return shipping fee for using their prepaid label and deduct the cost from your refund.
Some major outlets like Wal-Mart and Bloomingdale's allow consumers to return gifts that were bought online at a physical store location.
And having a gift receipt doesn't ensure a monetary refund, especially at retailers such as Burlington Coat Factory and Bed Bath & Beyond , which offer merchandise credit to gift recipients on store returns.
The business news you need
With a weekly newsletter looking back at local history.