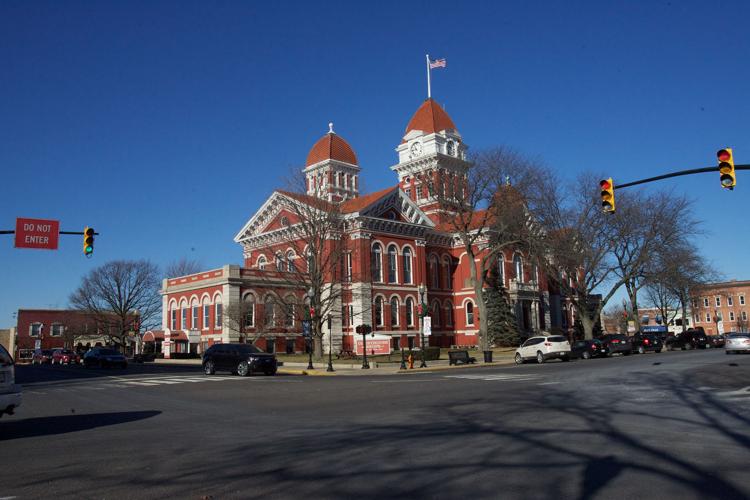 Crown Point
If one of the signs of a healthy downtown is not having any vacant storefronts, Crown Point is an example of a healthy downtown.
That kind of success helps attract people and helped earn Crown Point the title of Best Downtown in The Times readers' poll. Mayor David Uran said the lone open space is the long-vacant theater, but he said that's being sold and could be ready for business this month. And then there is Bulldog Park.
The park is being built this year on the west side of the square to host the many activities that draw visitors and make the city a popular place to live. The car cruise, parades, the Taste of the Region, farmer's markets and arts and crafts shows are just some of the things to keep the new park hopping all year.
While many of these events are held in the city, some have required closing the square to traffic, creating a major inconvenience. After the park is ready, road closings will be a lot less frequent, and the city will be able to hold even more events.
"This lets people get out of their homes and interact at free family events," Uran said. "It helps promote and utilize our unique restaurants and businesses, and people can enjoy the five-block corridor that makes Crown Point what it is today."
The city has partnered with businesses by providing façade grants that have helped encourage businesses to make multimillion-dollar investments in upgrading the buildings while maintaining their historic nature. Another improvement planned for the summer are bumpouts at each of the corners of the square to make them safer for pedestrians to cross the streets.
It's all part of what Uran said makes the downtown "a beacon and gathering place."
---
SECOND PLACE
Valparaiso
---
THIRD PLACE
Griffith