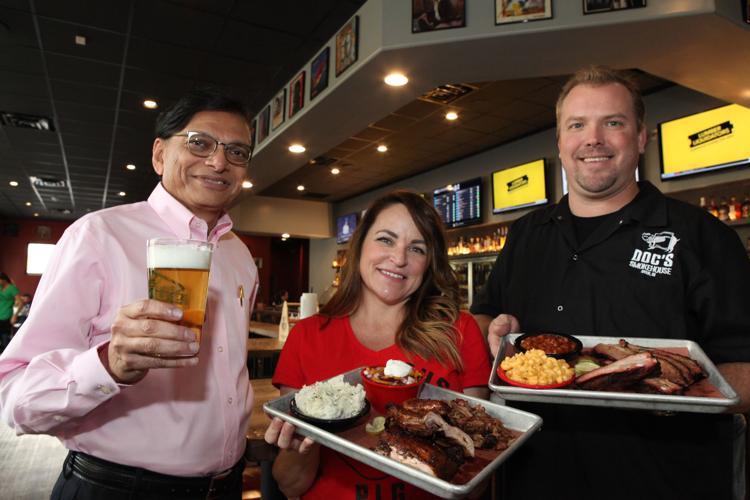 Doc's Smokehouse & Craft Bar
"Doc's follows a traditional Southern barbecue process that is unlike any other in the Region," says Brent Brashier, chief BBQ officer, who with Dr. Himanshu Doshi, opened the first Doc's in Dyer in 2016 (they now have several locations). "We use 100 percent hickory wood and a dry rub, never saucing the meats while they smoke. The sauce is on the table, not in the kitchen. Our goal is for the quality and flavor of the meat to shine."
Brashier says they also credit their local purveyors having only — since day one— served brisket from cattle raised in Crown Point by Zac and Fred Linz, owners of Meats by Linz in Calumet City.
True Southern hospitality is another key to their success.
"We strive to make the Doc's experience like going to one of my family gatherings growing up in Alabama," says Brashier, crediting the restaurant's staff, many of whom have been with the business since it opened, with its success.
---
SECOND PLACE
Bombers BBQ
---
THIRD PLACE
Wagner's Ribs