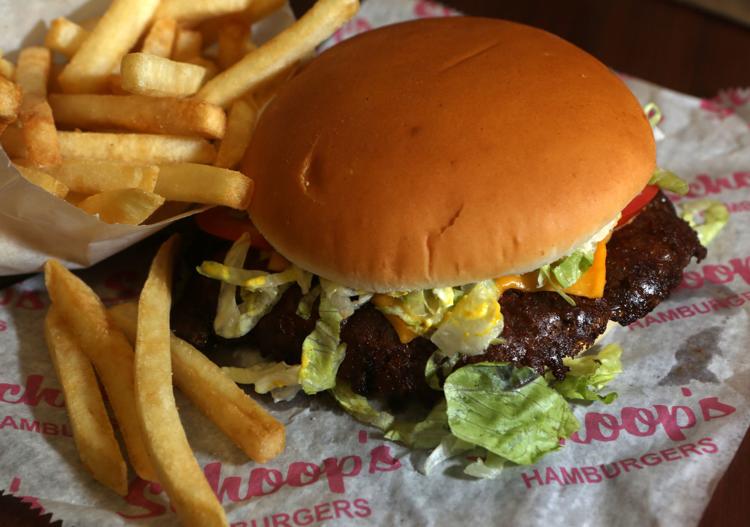 Schoop's
Hamburgers were 15 cents when Allen Schoop opened his first restaurant in Hammond in 1948. Eleven years later the second Schoop's opened in Munster, and now there are Schoop's restaurants throughout Northwest Indiana and south suburban Chicago.
"We still make hamburgers the way they always have—meat ground fresh every day, never frozen, handmade into patties and we cook them so they're crisp around the edges," says Art Mascarello, who with his wife Deborah, was the first to purchase a Schoop's franchise in 1984 and now owns three stores in Crown Point, Hobart and Merrillville.
But it isn't just his stores that make Schoop's a favorite, says Mascarello.
"It's about all the stores and operators," he says. "We're all following the great Schoop's tradition of great food and great service. We have waitresses who know our customers so well that when they hear they're coming in, they have their food waiting for them."
Being voted Best Hamburger in the Best of the Region is an honor for all the stores, says Mascarello.
"It's not fast food," he says. "It's fresh food fast."
---
SECOND PLACE
Burgerhaus
813 W. Lincoln Hwy. Suite B
---
THIRD PLACE
Five Guys