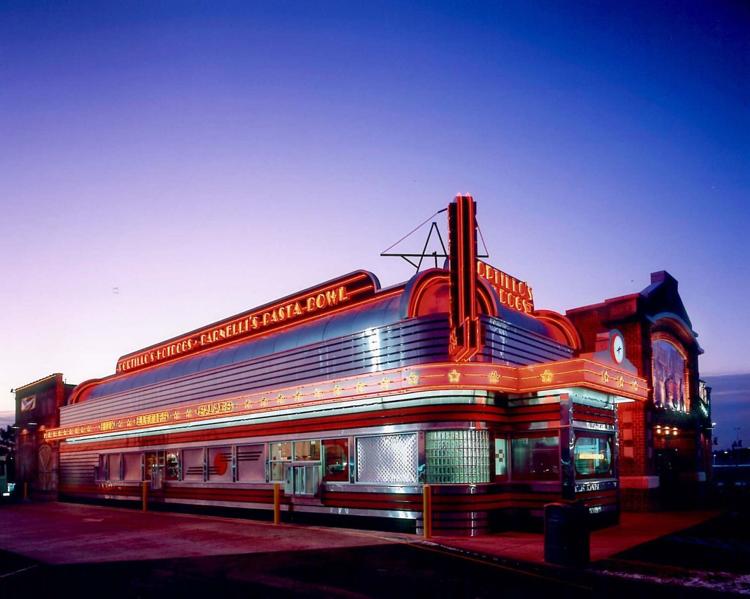 Portillo's
Portillo's has been serving all-beef hot dogs in the Region since 2006, when it opened its first Indiana location in Merrillville. "Portillo's has been well received in Mishawaka and Fishers, as well," said Merrillville manager Michael Hels. "Two more locations are headed to Avon and Greenwood this year." That will bring the total Indiana locations to five. The original hot dog stand—a 6-by-12-foot trailer in Villa Park, Illinois, known as "The Dog House"—opened in 1963.
"We take great pride in the Chicago-style dogs we serve to Northwest Indiana," says Hels. "Mr. Portillo's standards are just as high as they were in 1963."
"It's nice to have our efforts appreciated and the quality of our products recognized by our guests," he says. "We couldn't be happier with the turnout, year in and year out."
"Good food and quick service set us apart from our competition," says Hels. "The friendliness of the service in the drive-thru cannot be compared. The atmosphere inside is like a step backward in time with bustling crowds in a 1930s setting."
Dick Portillo has been quoted as saying: "Long lines don't impress people. Long lines that move fast impress people."
Portillo's also serves Italian beef, burgers, fries, shakes, and their world famous chocolate cake "along with a summer full of limited time offers," said Hels.
---
SECOND PLACE
Arnie's Dog House
---
THIRD PLACE
Corky's Dogg House