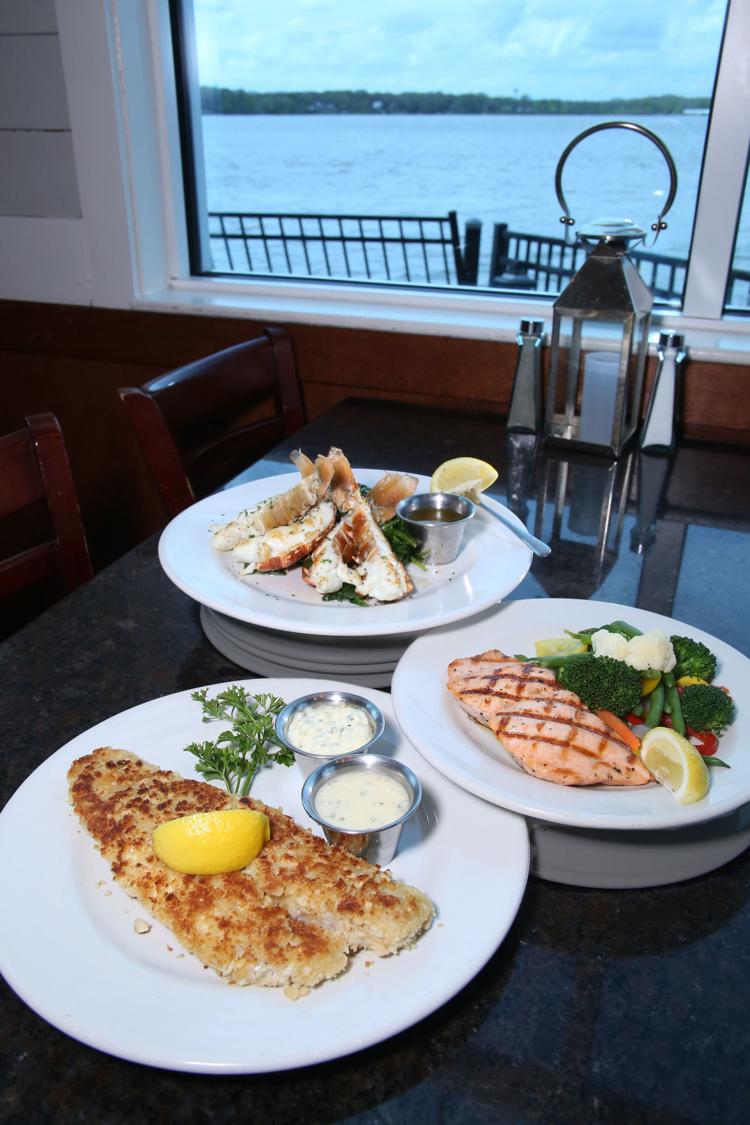 Lighthouse Restaurant
How do you become the best seafood restaurant in the Region? First, you start with the freshest seafood you can get. "We purchase the freshest available to us," says executive chef Ken McRae of the Lighthouse in Cedar Lake. "There is a great variety of fresh and salt-water seafood. Variety is what makes it a great place to come to."
Each day you'll find a seafood dish on the specials, so there will always be something new in addition to the regular menu items. On any given day, there are about 10 to 12 different seafood dishes available.
When it comes to shrimp, there are several ways it can be prepared—grilled, scampi, fried, Buffalo. "We prepare it a lot of different ways and people appreciate it," says McRae.
"We take care of how we handle our seafood and prepare it," says general manager Shane Keeton. "We have some unique preparations, like our macadamia nut crusted walleye, which is very popular."
Lobster, grouper, salmon and perch can also be found on the regular menu.
---
SECOND PLACE
Teibel's
---
THIRD PLACE
Red Lobster