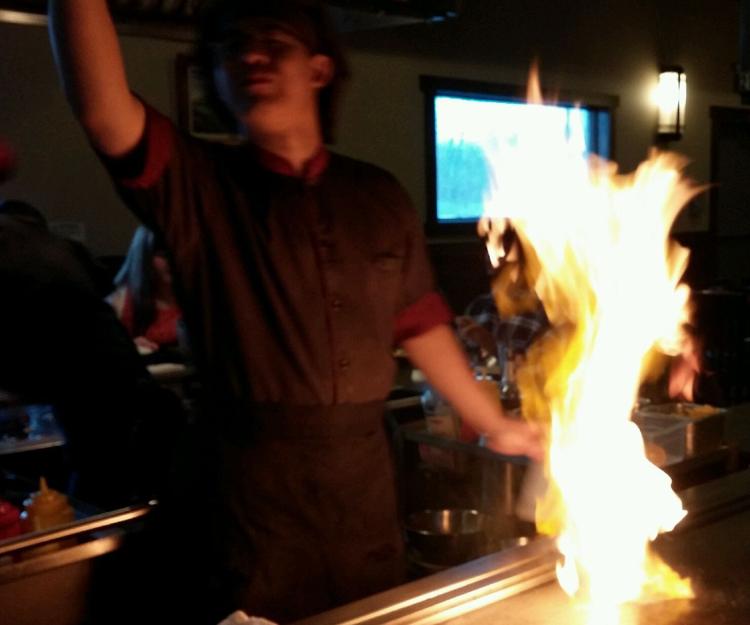 FIRST PLACE
House of Kobe
Expert chefs preparing dishes tableside with flashing spatulas and flamesmake House of Kobe an exciting and unique experience, says Eric Chiang, co-owner with his brother Jerry Chiang. That and the quality food has made House of Kobe a success, says Eric Chiang at the restaurant's Schererville location.
Eric Chiang learned the intricacies of Japanese food and opened the Schererville restaurant in 1997. Business was booming and in 2004 his brother opened the Merrillville location.
In the family-friendly atmosphere, an extensive, affordable menu focuses on healthful, fresh, and satisfying dishes that appeal to adults and kids, says Eric Chiang. A popular item is the Kobe Royal, a sizzling, aromatic combo of chicken and filet mignon. There's also a sushi counter where customers can watch trained chefs prepare fresh fish into delicate sushi and sashimi.
Eric Chiang says customer service is a high priority. "Whatever the customer requires, we do our best to prepare it. That's how I run my business — I'll do my best for whatever they want." Traditional and fusion dishes offer options for sushi novices, experts, and children.
House of Kobe is a celebration place, too, for graduations, family reunions, retirements and more, with colorful Japanese frescoes offering a traditional yet festive atmosphere. Food is prepared tableside for parties of about 20 people in Merrillville and served to up to about 60 guests in Schererville.
---
SECOND PLACE
Asparagus
---
THIRD PLACE
Kitaro Surf & Turf & Sushi
9625 Calumet Ave., Suite A