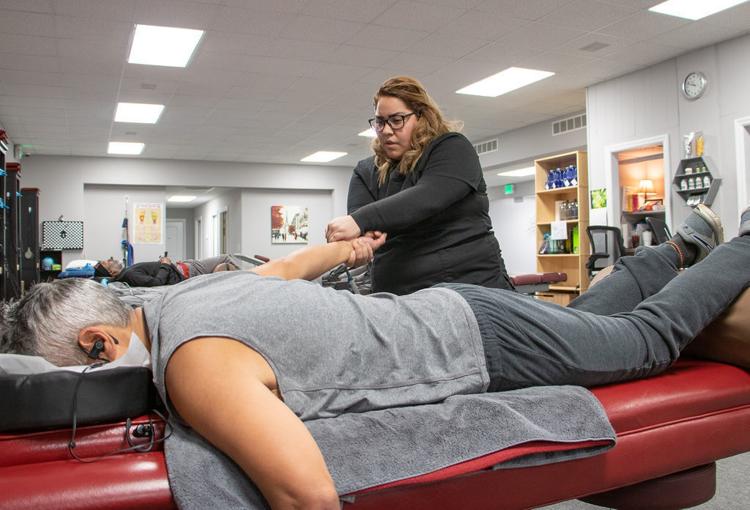 Kennedy Avenue Chiropractic & Integrated Body & Medicine
Kennedy Avenue Chiropractic has expanded to become a "one-stop shop for wellness," said Nakia Sprouse, clinic administrator.
In addition to chiropractic care and physical rehabilitation, it offers other essential wellness services including weight loss, natural nutritional supplements, alkaline water, massage PRP (platelet rich plasma), regenerative medicine, heat laser therapy, Botox for migraines and aesthetics and treatment for sexual dysfunction in men and women.
"We believe that the body has the innate ability to heal itself from within and we examine the root cause of patients' pain and discomfort to help foster that healing. Over the past year, we have partnered with Integrated Body and Medicine to offer patients alternative treatments for knee, hip, shoulder joint osteoarthritis, neuropathy, as well as ligament, tendon and cartilage damage caused by injury and overuse," said Sprouse. "Our mission has always been to make a difference, provide quality care, restore health, offer wellness alternatives, break through limitations, foster hope, achieve goals — in an enjoyable environment, one spine at a time. What makes us different is that we treat each case individually, providing customized treatment that leads to better outcomes."
The practice includes one M.D., two chiropractors and a nurse practitioner. "We have a family friendly environment where we strive to get you better in all aspects of physical function," said Sprouse.
---
SECOND PLACE
Centers for Pain Control
---
THIRD PLACE
Evolve Chiropractic & Integrated Wellness
Mitchell Monday, D.C.
Be the first to know
Get local news delivered to your inbox!