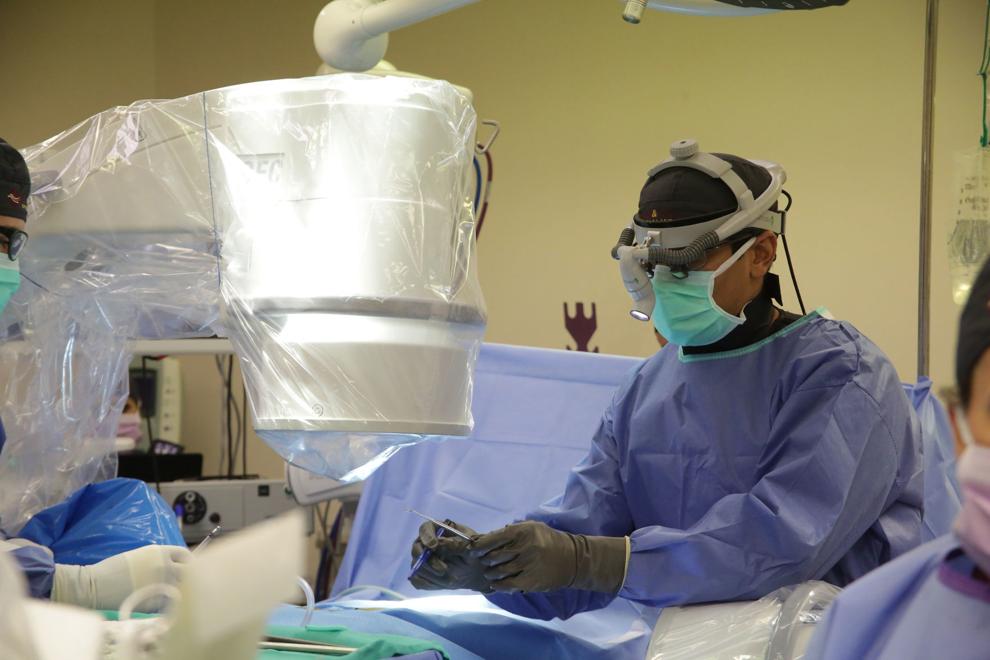 FIRST PLACE
Bone & Joint Specialists
2019 is the 5th consecutive year that Dr. Zeshan Hyder at Bone & Joint Specialists has been recognized for Best of the Region's Spine Care. Hyder believes that the dedication to quality, consistency, and compassion are why voters continue to honor his practice.
"We focus on providing the absolute highest quality care for our patients,"  Hyder said. "We also strive to provide consistent methods or accessing that high quality."
One example is the traveling surgical team. Hyder and Bone & Joint's other physicians work as a team at various hospitals and surgery centers throughout Northwest Indiana.
"We want a level of consistency to our work," he said. "The patient benefits from a surgical team that knows each other and knows the surgeon. I benefit from having my team with me for every procedure. It's a win-win for both sides."
Spine procedures can include cervical and lumbar fusions. The surgeons at Bone & Joint have perfected an outpatient surgical process. "Our fusion procedures are minimally invasive," Hyder said. "That's a significant step forward that really benefits the patient. There is less bleeding, less risk of infection, less pain, faster recovery, and quicker return to work."
Hyder attributes this to Bone & Joint's dedication to continuing education and development of new surgical techniques. Hyder works with high-tech companies to bring surgical procedures to the forefront. They teach courses for other surgeons nationally and internationally.
"We use surgery as a last resort,"  Hyder said. "We want everyone to know that most back and neck problems can be resolved without surgery. If surgery is needed, we will use the latest techniques to ensure that our patients safely return to their active lifestyles as soon as possible."
---
SECOND PLACE
Lakeshore Bone & Joint Institute
---
THIRD PLACE
Orthopedic Specialists of Northwest Indiana
Dr. Nitin Khanna and Dr. Dwight Tyndall