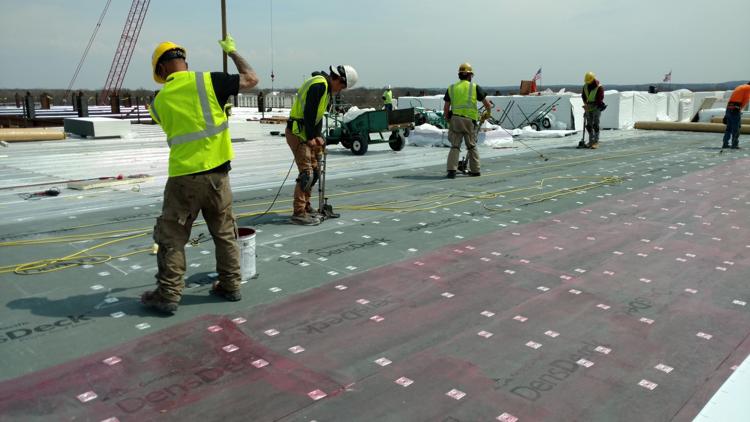 Korellis Roofing
"We're very honored that the people of the Region voted for us," says Kali Zaremba, marketing coordinator at the now employee owned Korellis Roofing, in business for 58 years.
Zaremba attributes the win to the company's commitment of "making our roofers safe, well-trained and provided with the latest and best technology."
Call it trickle down, but at Korellis they believe happy employees translate to better customer care resulting in a lot of repeat customers.
"A lot of people, when they think about roofers, they think about guys tearing off or putting up shingles," says Zaremba. "But there's much more than that. We provide our guys with carts to remove garbage, trash chutes to easily remove materials from the roof, and stand up equipment so they're not bending over all the time. Our guys are even equipped with tablets in the field so they don't have to deal with paperwork and they can get things done on-site. It saves time and that's good for our customers."
The company has expanded its training program through the Korellis Institute.
"It'll provide on-site training that's supplemental to their union training," she says. "We want our roofers to be safe and our customers to feel comfortable that we're doing everything we can for their safety."
---
SECOND PLACE
M&M Home Remodeling Services
Keep reading for FREE!
Enjoy more articles by signing up or logging in. No credit card required.
---
THIRD PLACE
Rogers Roofing