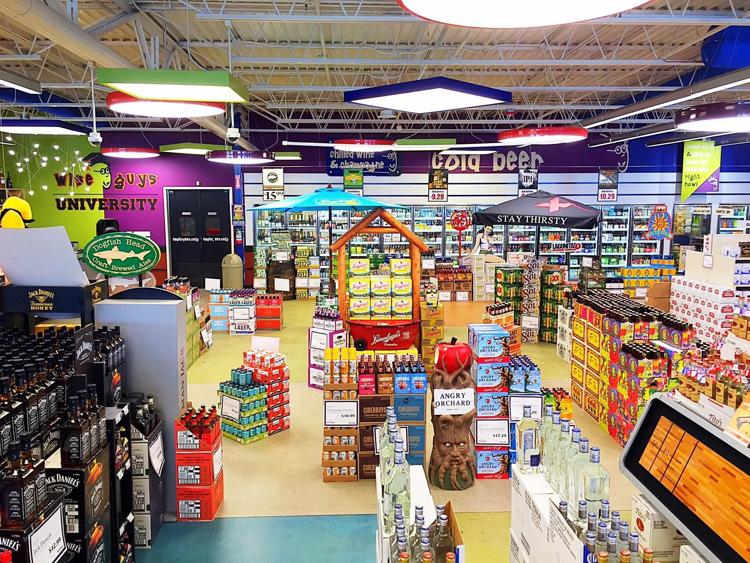 Wise Guys Discount Liquors
9133 Taft St. (Merrill Point)
Wise Guys is fairly new to the area, but it has taken the Region by storm with beer, wine and spirits. The first store opened at 91st and Taft in Merrillville in 2012 and a second location opened in 2015. That second store, right across from Southlake Mall, is its "superstore." With 17,000 square feet, it's the largest liquor store in Northwest Indiana.
Think of it as a theme park, of sorts, where shoppers can browse aisles and aisles of beer (including popular brands and more obscure craft brews), wine and spirits and partake in free tastings from 6-8 p.m. every Friday and Saturday or join Wise Guys University to quench your thirst for knowledge about the world of alcohol.
"The difference with us is that we have a unique store and quality employees who are very knowledgeable in beer, wine and spirits. I sell the same products as the guy next door, but the difference is the price and the people," said Brett Gargano, vice president of store operations. "We have a good variety, great associate knowledge and a it's a fun place to shop."
There are plans to expand to a third location in Chesterton this summer, and possibly Valparaiso in 2019.
---
SECOND PLACE
Kennan Liquors
---
THIRD PLACE
Nick's Liquors